Texas Payday Loan Consolidation and Assistance
Looking for a way to ease the burden of your payday loans? Look no further than our top-rated payday loan consolidation program in Texas!
By consolidating your payday loans with our program, you can avoid collection actions like garnishment or judgments.
With our program, you can say goodbye to the hassle of multiple payments and high interest rates. Our team of experts will work with you to consolidate your payday loans into one easy-to-manage monthly payment. And the best part? There's no need for a credit check!
But that's not all, our program can help you reduce your monthly payments by an average of 50%, and we'll work with your lenders to reduce or even eliminate your interest rates. Plus, with our help, you can put an end to those pesky auto-drafts that can lead to negative balances in your bank account.
So why wait? Contact Debt Reduction Services/Moneyfit today to learn more about how our program can help you take control of your finances and get back on track.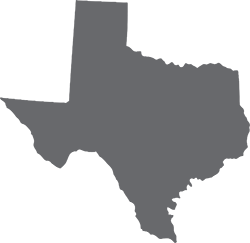 Get a FREE Payday Loan Consultation
There is ZERO cost or obligation to you, and may improve your credit score over the duration of the program.
By clicking "Submit" I consent to receive calls and email message offers/information from Debt Reduction Services, Inc. using an autodialer/pre-recorded message at the number I provided. I understand that msg/data rates may apply and that my consent to such communications is not a requirement for purchase. If you would like to stop receiving text messages from DRS, simply reply to a received text with the word STOP.
Call Now and Speak with one of Our Certified Credit Counselors for FREE to Learn About Your Debt Relief Options
Or, Find Out How Much You Can Save Right Now
Use Our Online Debt Consolidation Calculator to See How Much You Could Save with Our Debt Consolidation Program.
Just a Few of the Payday Loan Creditors We Can Negotiate with On Your Behalf
Debt Reduction Services / Moneyfit's program is not a loan that replaces your existing debts with a new one. We're here to act as your advocate and negotiate with your creditors on your behalf.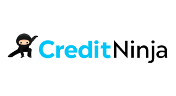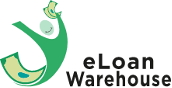 Advance America, Ascend, Bright Lending, Cash Advance Now, Net Credit, River Valley Loans, MaxLend, Minto Money, Big Picture Loans, Spot Loan, Opportunity Financial, Credit Ninja, Plain Green Loans, Crane Finance, Uprova, eLoan Warehouse, Cash Net USA, …and many more of course!
Reviews and Success Stories
Payday Loan Help & Consolidation in Texas
At Debt Reduction Services/Moneyfit, we understand that most payday loan interest rates range from a staggering 391 to 521 percent, causing consumers to spend hundreds of dollars or more each year on fees alone. But don't worry – we're here to help.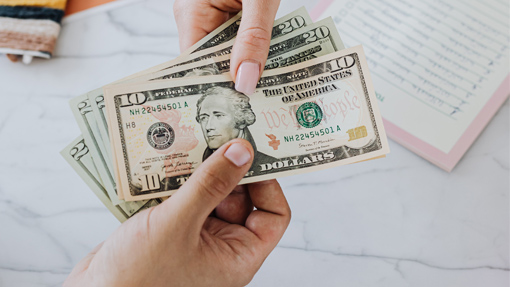 Our team has established relationships with most Texas payday lenders, which allows us to help you reduce your interest rates and monthly payments, making it easier for you to pay off your loan in full. And while that's a great start, we believe that our free credit counseling session is what really sets us apart.
During our session, we'll go over the high cost of relying on payday loans and provide you with practical tips on how to avoid them in the future. Our team will also review your outstanding debts and work with you to create a repayment plan that fits your needs, so you can finally get back on track.
So if you're ready to take the first step towards financial freedom, contact us today to schedule your free credit counseling session! We're here to help you break free from the cycle of payday loans and take control of your financial future.
We can help you break the cycle of payday loan borrowing.
At Debt Reduction Services/Moneyfit, we're dedicated to helping consumers overcome debt and achieve financial freedom. As a nonprofit Consumer Credit Counseling Service, we've helped thousands of individuals just like you find solutions to their financial struggles!
Our team of certified Credit Counselors are here to provide you with free counseling sessions that can help you get back on track. We understand the challenges of dealing with payday loan debt and we're committed to helping you find the right direction.
In fact, we've assisted in the repayment of hundreds of millions of dollars of consumer debt, so you can trust that you're in good hands. Our counselors are third-party certified, experienced and ready to assist you in becoming debt-free.
We offer a range of services to help you get there, including:
According to PewTrust.org, seven in ten borrowers use payday loans for regularly occurring bills, such as rent and utilities, while 75% of payday loan borrowers take out eleven or more payday loans annually. Furthermore, 58% of payday loan borrowers struggle to pay their monthly expenses.
These numbers clearly demonstrate the need for repayment options for payday loans, and we're here to help. Don't let debt control your life any longer – give us a call today at 1-866-688-3328 to schedule your free counseling session. Our team is here to provide you with the direction and solutions you need to get out from under the burden of high debt!
FAQs
Can you go to jail for not paying back a payday loan?
No, you will not go to jail for not paying a payday loan in the United States of America.
Can you settle a payday loan?
The option to settle a payday loan to resolve the debt may not be for everyone. Settling the debt with some payday loan creditors might be the only way to resolve the debt if you are outside of the original terms.
Can debt relief help with payday loans?
Absolutely! At Debt Reduction Services/Moneyfit, we specialize in working with payday loan creditors to provide debt relief solutions that work for you. Contact us today to break free from the payday loan cycle with lowered interest rates and affordable payments.