Debt Consolidation in Texas
NO credit check required.
We can consolidate your credit card debt (and other forms of debt) into one simple monthly payment without a loan.
Reduce your monthly payments up to 50%

Reduce interest rates up to 75%

Learn about your debt relief options

Pay your debt off sooner

Stop late and over-limit fees

Stop the collections calls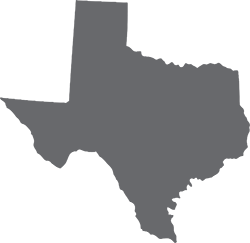 Get a Free Debt Consolidation Consultation
There is ZERO cost or obligation to you, and NO negative effect on your credit score.
By clicking "Submit" I consent to receive calls, emails, and text message offers/information from Debt Reduction Services, Inc. using an autodialer/pre-recorded message at the number I provided. I understand that msg/data rates may apply and that my consent to such communications is not a requirement for purchase.
We're a nonprofit debt consolidation company, licensed in Texas.
We can help you end the stress of debt and escape the debt cycle for good.
Reduce your monthly payments up to 50% and pay off your debt faster.
We have already negotiated reduced interest rates with all major creditors and most regional and local lenders in order to assist you in repaying your debt sooner than you would be able to on your own. Often, we're able to leverage our existing relationships to stop your late and over-limit fees, and even lower your required monthly payments.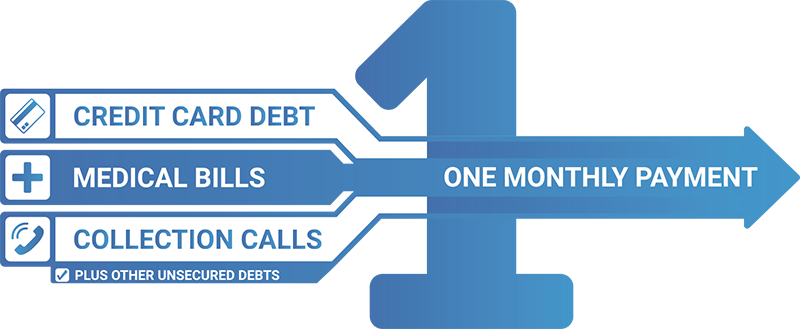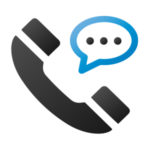 Step 1.
Talk to one of our certified debt consolidation counselors.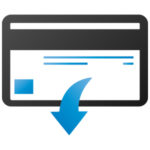 Step 2.
Our preset terms with creditors can get you lower interest rates and payments.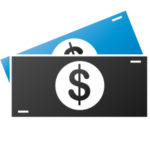 Step 3.
Make just one simple monthly payment to us and we'll distribute it to your creditors for you.
Reviews and Success Stories
Texas Debt Consolidation

Credit card debt is the most common type of debt in Texas. In fact, the average household has over $7,692 in credit card debt alone. Big cities in particular saw a large jump in credit card debt per capita in 2018, and although there hasn't been another spike since then, many Texans have not been able to reduce their debt.
Natural disasters can be a major contributing factor to the high rate of debt in certain areas. Texas is ranked first in the nation for the different types of natural disasters and how often they occur. As it's nearly impossible to predict what area might be affected by these frequent natural disasters and how much money to set aside, some Texans are feeling that strain on their finances.
On top of grappling with credit card debt and natural disasters, many residents of Texas struggle with their credit scores. Of the 29 million people who call Texas home, 28.5% have a subprime credit score or lower. This means their credit score is below 619. Having a low credit score can severely limit a person's debt relief options. For many, it's yet another hurdle standing in the way of living debt-free.
Fortunately, even those with poor credit have debt relief options. There are programs that require a good credit score, and there are others that don't even take your credit score into account when you apply. The first step is deciding what method works best for you.