Assistance with Credit Card Collection Debt
Are you struggling to keep up with your bills due to unforeseen circumstances? Are the constant calls and notices from collection agencies stressing you out? Don't let the fear of a potential judgment, wage garnishment, and credit damage overwhelm you.
Looking for a solution to your debt problems? Look no further! Debt Reduction Services/Moneyfit is the answer!
We offer a FREE credit and debt assessment to help you get started on the path to financial freedom.

Our team of experts can help you explore debt relief options, reduce interest rates, and put an end to late and over limit fees.

With our debt consolidation options, you can lower your monthly payments and pay off your debt faster, without taking out another loan.

We're a nonprofit debt relief organization licensed in all 50 states.
Get FREE Help with Your Collection Debt
There is ZERO cost or obligation to you, and may improve your credit score over the duration of the program.
By clicking "Submit" I consent to receive calls and email message offers/information from Debt Reduction Services, Inc. using an autodialer/pre-recorded message at the number I provided. I understand that msg/data rates may apply and that my consent to such communications is not a requirement for purchase. If you would like to stop receiving text messages from DRS, simply reply to a received text with the word STOP.
Just a Few of the Collection Creditors We Can Negotiate with On Your Behalf
Debt Reduction Services / Moneyfit's program is not a loan that replaces your existing debts with a new one. We're here to act as your advocate and negotiate with your creditors on your behalf.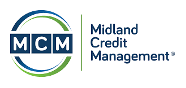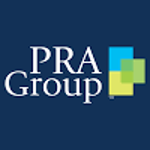 Midland Credit Management, Resurgent Capital Services, Portfolio Recovery Associates, National Credit Adjusters, Enhanced Recovery Corp. (ERC), ZenResolve LLC. (Collections for Payday Loans) and So many more!












Debt Reduction Services/Moneyfit can help with collection debt in several ways.
First, they can provide personalized counseling services to help you understand your options and make informed decisions about managing your debt. This can include creating a budget, negotiating with creditors, and developing a plan to pay off your debt.
Second, they can work with your creditors on your behalf to negotiate more favorable terms, such as lower interest rates or waived fees.
Third, they can help you understand your rights under the Fair Debt Collection Practices Act (FDCPA) and assist you in dealing with collection agencies that may be harassing or threatening you.
Overall, Debt Reduction Services/Money Fit can provide valuable support and guidance throughout the debt collection process, helping you to regain control of your finances and work towards a debt-free future.
Don't let credit card debt control your life any longer – contact us today and take the first step towards a brighter financial future!