Learn about available student loan repayment programs.
Discover if you qualify for student loan debt forgiveness.
Find out about student loan debt consolidation without a loan.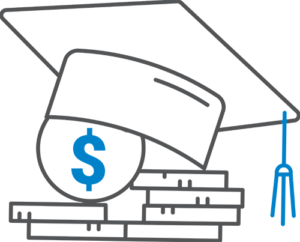 Get a FREE Student Loan Counseling Session
There is ZERO cost or obligation to you, and NO negative effect on your credit score.
By clicking "Submit" I consent to receive calls, emails, and text message offers/information from Debt Reduction Services, Inc. using an autodialer/pre-recorded message at the number I provided. I understand that msg/data rates may apply and that my consent to such communications is not a requirement for purchase.
We're a nonprofit debt relief company, licensed in all 50 states.
We can help you end the stress of debt and escape the debt cycle for good.
Student Loan Counseling with Debt Reduction Services
Student loans are complicated and understanding their terms and repayment options can be difficult. Our certified credit counselors are trained in student loan policies and are ready to help you identify which options make the most sense for your circumstance.
With their assistance, you'll be able to obtain an affordable monthly payment and get on track to a satisfactory repayment. We can also assist you in determining eligibility and guide you toward the right repayment if you are suffering a hardship or are interested in loan forgiveness.
At Debt Reduction Services, we evaluate your Federal Student Loan debts to see if you qualify for various Government provided repayment plans that could potentially lower your monthly required payment without penalty of default, as well as lead to some form of forgiveness after completing a repayment term.
We can also help you get out of default via one of these programs if your loans qualify. If we find a program that fits your needs, we file on your behalf and follow up to make sure everything goes through.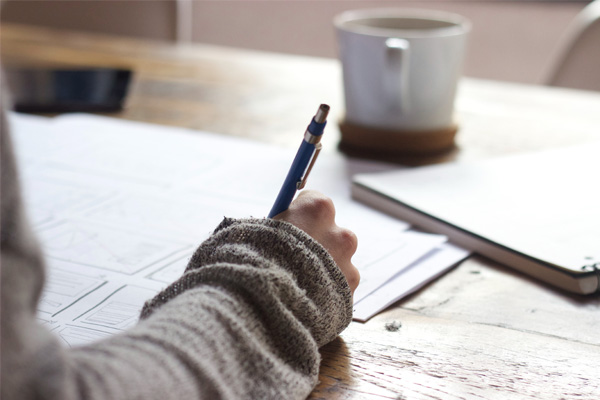 Requirements:
The Loans must be Federal, we cannot assist with Private Loans.
The Loans cannot be in Wage Garnishment, although we may be able to help if they are in tax garnishment.
You must already be graduated from college and out of school for at least six months.
The Loans must be in your name.
We DO NOT:
Wipe out or get you total forgiveness, if on or not on a repayment plan.
Work for the Federal Government.
Pay off or lend money or take over the Federal Loans.
Our Services – Along with Student Loan services, DRS offers a Debt Management Plan (DMP) which consolidates unsecured debts into one, affordable monthly payment and we also assist with Bankruptcy and Budget Counseling.
Status of the Debt – First, we will ask some basic questions about the loans to determine if we can help. We must know if the loans are Federal or Private, and if they are deferred, default, or in any kind of garnishment.
Setting up a File – We will gather some basic information and set up a file. Name, phone number, and email address are a few basics we will need to make sure we can always stay in touch with you.
FSA ID and Password – We will next send out a limited POA form for you to fill out. Together we will use your FSA (Federal Student Aid) ID, password, income, family size, and tax status. This is required for the consult for us to determine eligibility on the FSA website.
Qualifying Plans – Together we log into the FSA government website to see what kind of programs you qualify for, how long the payment would be for, and how much forgiveness would be involved if any.
Enrollment – If we find a plan that suits your needs, you can enroll in our Student Loan Debt program and we will file on your behalf for a minimal fee. We will follow up with you to make sure you are getting correspondence and to be sure everything is approved. We also stay in touch and reach out for annual recertification.