Payday Loan Consolidation and Assistance
Say goodbye to the burden of multiple PAYDAY loans, Credit Cards, and other forms of debt. We specialize in streamlining your finances by combining all eligible debts into one convenient and affordable monthly payment. The best part? Absolutely no credit check is required!
By including Payday Loans and other eligible debts, you'll experience seamless bill management with our comprehensive debt management services. We pride ourselves on being your one-stop solution, simplifying the process and giving you peace of mind.
We can reduce your monthly Payday Loan payments by an incredible average of 50%. Imagine the relief of having more disposable income each month to spend on what truly matters to you!
Drastically reduce or even completely eliminate those high interest charges. With our expertise, you'll finally break free from the cycle of endless interest payments.
Say goodbye to auto-drafts from your Payday lenders that can lead to negative balances. We will help you to stop those!
Rest easy knowing that you'll avoid further collection actions such as garnishment or judgments.
Don't let debt control your life any longer. Join our debt consolidation program today and experience the freedom of financial stability. Contact us now for a personalized consultation and let us pave the way to a brighter, debt-free future!
Reviews & Success Stories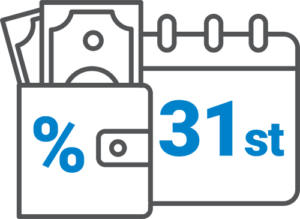 Get a FREE Payday Loan Consultation
There is ZERO cost or obligation to you, and may improve your credit score over the duration of the program.
By clicking "Submit" I consent to receive calls and email message offers/information from Debt Reduction Services, Inc. using an autodialer/pre-recorded message at the number I provided. I understand that msg/data rates may apply and that my consent to such communications is not a requirement for purchase. If you would like to stop receiving text messages from DRS, simply reply to a received text with the word STOP.
Just a Few of the Payday Loan Creditors We Can Negotiate with On Your Behalf
Debt Reduction Services / Moneyfit's program is not a loan that replaces your existing debts with a new one. We're here to act as your advocate and negotiate with your creditors on your behalf.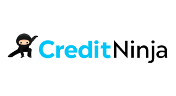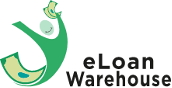 Reviews and Success Stories
Payday Loan Help & Consolidation
Discover the hidden costs of payday loans and break free from the borrowing cycle that's draining your hard-earned money. At Debt Reduction Services/Moneyfit, we understand the financial strain caused by exorbitant interest rates, usually ranging from 300 to 600 percent on two-week payday loans. Don't let these fees continue to eat away at your income, costing you hundreds of dollars or more each year.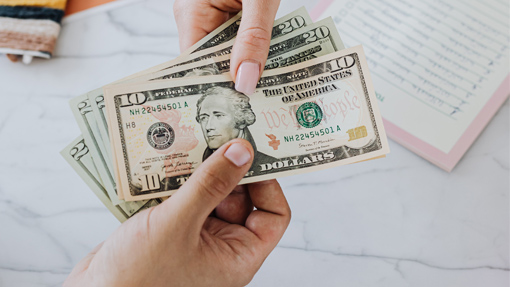 With our strong partnerships with various payday lenders, we have the power to provide reduced interest rates and more manageable payment terms, enabling you to repay your loan in full without excessive financial strain. In addition, we'll show you how to stop the weekly or monthly auto drafts from these lenders that are sucking your bank account dry!
But our commitment to your financial well-being goes beyond the loan repayment process. Take advantage of our free credit counseling session, where we'll empower you with knowledge and strategies to break free from the reliance on payday loans. We'll shed light on the high costs associated with these loans and provide valuable insights on how you can avoid them in the future. Together, we'll create a tailored plan to help you repay your payday loan debt, as well as any other outstanding unsecured obligations that require assistance. Our team is here to guide you every step of the way.
Stop the endless cycle of payday loans and regain control of your finances. Schedule your free credit counseling session today and take the first step towards a life free from the burdens of high-interest payday loans!
We can help you break the cycle of payday loan borrowing.
The statistics surrounding payday loan borrowing highlight the urgent need for repayment options and assistance:
Seven in ten borrowers use payday loans for regular bills like rent and utilities.
75% of payday loan borrowers take out eleven or more loans annually.
58% of payday loan borrowers struggle to cover their monthly expenses.
These numbers demonstrate the significant challenges faced by thousands of payday loan borrowers, causing a negative impact on personal finances. It's time to act! Give us a call today to schedule your free counseling session and receive the guidance and solutions you need to overcome the burden of high debt. The call and counseling session are entirely free.
Discover the range of services we offer:
As a nonprofit Consumer Credit Counseling Service, Debt Reduction Services/Moneyfit is dedicated to bridging the gap between consumers and their debt. Our team of certified Credit Counselors has assisted thousands of individuals in becoming debt-free, repaying hundreds of millions of dollars of consumer debt. Call us today at 1-866-688-3328!
FAQs
Can you go to jail for not paying back a payday loan?
No, you will not go to jail for not paying a payday loan in the United States of America.
Can you settle a payday loan?
The option to settle a payday loan to resolve the debt may not be for everyone. Settling the debt with some payday loan creditors might be the only way to resolve the debt if you are outside of the original terms.
Can debt relief help with payday loans?
Absolutely! At Debt Reduction Services/Moneyfit, we specialize in working with payday loan creditors to provide debt relief solutions that work for you. Contact us today to break free from the payday loan cycle with lowered interest rates and affordable payments.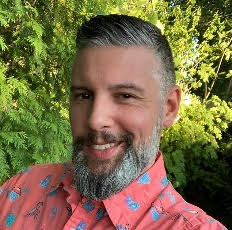 About the Author
Eric has amassed extensive experience in the financial and credit counseling sector, dedicating numerous years to this industry. Presently, he serves as a certified credit counselor at Debt Reduction Services, leveraging his expertise to assist individuals in managing their debts effectively. Throughout his career, Eric has consistently exhibited his commitment to empowering consumers with the knowledge and tools necessary to navigate their financial challenges.