Payday Loan Consolidation and Assistance
We can consolidate your PAYDAY loans, Credit Cards, and other forms of debt into one lower monthly payment without further lending. NO CREDIT CHECK REQUIRED
We recommend for your best success on this program, you include all eligible debts including Credit Cards as we're a one-stop debt management provider and it will simplify your bill paying process.
Reduce your monthly payments by an average of 50%

Reduce or eliminate your interest rates

Stop your auto-drafts to avoid negative banking accounts

Avoid further collection actions like garnishment or judgments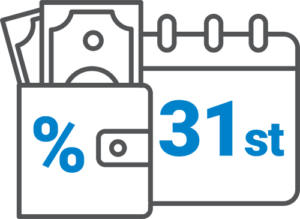 Get a FREE Payday Loan Consultation
There is ZERO cost or obligation to you, and may improve your credit score over the duration of the program.
By clicking "Submit" I consent to receive calls and email message offers/information from Debt Reduction Services, Inc. using an autodialer/pre-recorded message at the number I provided. I understand that msg/data rates may apply and that my consent to such communications is not a requirement for purchase. If you would like to stop receiving text messages from DRS, simply reply to a received text with the word STOP.
We're a nonprofit debt relief company, licensed in all 50 states and the #1 provider of Payday Loan relief in the Nation. We have strong working relationships with most major payday loan lenders.
We can help you end the stress of payday loan debt and escape the debt cycle for good.
Reviews and Success Stories
Payday Loan Help & Consolidation
Most two-week payday loan interest rates are between 391 and 521 percent which ultimately cost consumers, especially those caught in the borrowing cycle, hundreds of dollars or more each year in fees alone.
While we have relationships with many payday lenders that can help you reduce your interest rates and payments required to pay your loan back in full, it is our free credit counseling session that we feel will help you cut your dependence on payday loans.
We will discuss the high cost of relying on payday loans and give you ideas on how you can avoid them in the future. We'll also review who you owe and determine what we can do to help you repay your payday loan debt as well as any other unsecured debt that you may need help with.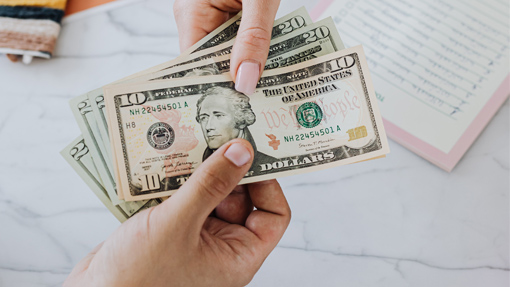 We can help you break the cycle of payday loan borrowing.
Debt Reduction Services is a nonprofit Consumer Credit Counseling Service that bridges consumers and their debt. We offer free credit counseling sessions that help point you in the right direction. We've counseled thousands of consumers and have assisted in the repayment of hundreds of millions of dollars of consumer debt. Our Credit Counselors are third-party certified and ready to assist you in becoming debt free.
Please call us today at 1-866-688-3328.
Other Services We Offer:
According to PewTrust.org the following statistics are attributed to payday loan borrowing. These numbers further cement the fact that individuals, perhaps now more than ever, need help and repayment options for their payday loans.
Seven in ten borrowers use Payday Loans for regularly occurring bills such as rent and utilities.
75% of payday loan borrowers take out eleven or more payday loans annually.
58% of payday loan borrowers have trouble paying their monthly expenses.
The numbers clearly show that there are thousands upon thousands of payday loan borrowers stuck in a very difficult cycle to get out of. This can certainly have a negative ripple effect through an individual's personal finances. Pick up the phone and give us a call, schedule your appointment and get the direction and solutions you need to get out from under the burden of high debt. The call and the counseling session are free.
Related Articles: Pitfalls of Payday Loans: An Industry Scrutinized
FAQs
Can you go to jail for not paying back a payday loan?
You will not go to jail for not paying a payday loan in the United States of America.
Can you settle a payday loan?
The option to settle a payday loan to resolve the debt may not be for everyone. Settling the debt with some payday loan creditors might be the only way to resolve the debt if you are outside of the original terms.
Can debt relief help with payday loans?
Debt management companies like Debt Reduction Services are specialists dealing with payday loan creditors. The best way to get out of the payday loan cycle with lowered interest and affordable payments is by contacting Debt Reduction Services today.