Florida Payday Loan Relief & Assistance
We're a nonprofit debt relief company, licensed in Florida and the #1 provider of Payday Loan relief in the Nation. We have strong working relationships with most major payday loan lenders.
Reduce your monthly payments by an average of 50%

Reduce or eliminate your interest rates

Stop your auto-drafts to avoid negative banking accounts

Avoid further collection actions like garnishment or judgments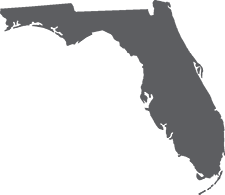 Learn About Florida Payday Loan Deferments
There is ZERO cost or obligation to you, and may improve your credit score over the duration of the program.
By clicking "Submit" I consent to receive calls and email message offers/information from Debt Reduction Services, Inc. using an autodialer/pre-recorded message at the number I provided. I understand that msg/data rates may apply and that my consent to such communications is not a requirement for purchase. If you would like to stop receiving text messages from DRS, simply reply to a received text with the word STOP.
We're a nonprofit debt relief company licensed in Florida.
We can help you end the stress of payday loans and escape the debt cycle for good.
Counseling With Debt Reduction Services
Getting out of a payday loan can be challenging. Debt Reduction Services can work with payday loan creditors to reduce interest rates, lower monthly payments, and set up a payment plan to pay off the loan in 3 months up to a year.
Residents of Florida:
A borrower who lives in Florida with a payday loan they aren't able to make a payment towards can receive a certificate after a consultation with a nonprofit Credit Counseling Agency to receive a 60-day deferment on loan repayments as per Florida Payday Law. Here's how it works:
Call Debt Reduction Services to discuss your Florida payday loan with one of our certified Credit Counselors at (866) 688-3328.
After our consultation, we can issue out the 60-day deferment certificate for the one-time fee of $49.00, which can be paid through ACH or Debit.
You present the certificate to your payday loan lender for the deferment of payments, which they must honor per Florida Payday Law.
We also offer a Debt Management Plan which can reduce interest rates, lower payments, and set up a new payment plan for payday loans and other unsecured debt. Enrollment into this program is FREE for Florida residents who pay for the payday loan deferment certificate.
FAQs
Can you go to jail for not paying back a payday loan?
You will not go to jail for not paying a payday loan in the United States of America.
Can you settle a payday loan?
The option to settle a payday loan to resolve the debt may not be for everyone. Settling the debt with some payday loan creditors might be the only way to resolve the debt if you are outside of the original terms.
Can debt relief help with payday loans?
Debt management companies like Debt Reduction Services are specialists dealing with payday loan creditors. The best way to get out of the payday loan cycle with lowered interest and affordable payments is by contacting Debt Reduction Services today.