Consolidate your debt into one simple monthly payment without a loan, and gain financial stability with our Debt Management Plan.
Reduce your monthly payments up to 50%

Reduce interest rates up to 75%

Learn about your debt relief options

Pay your debt off sooner

Stop late and over-limit fees

Stop the collections calls

Get a FREE Debt Management Plan Consultation
There is ZERO cost or obligation to you, and may improve your credit score over the duration of the program.
By clicking "Submit" I consent to receive calls and email message offers/information from Debt Reduction Services, Inc. using an autodialer/pre-recorded message at the number I provided. I understand that msg/data rates may apply and that my consent to such communications is not a requirement for purchase. If you would like to stop receiving text messages from DRS, simply reply to a received text with the word STOP.
When you've got more debt than you can keep up with, and you're having a hard time making your monthly payments, a debt management plan can offer relief.
According to the Federal Reserve Bank of New York, from mid-2019 through the first quarter of 2020, non-housing debt in the United States gradually increased to $4.20 trillion. Of that, $652 billion is considered delinquent. There are a lot of causes for debt, and with interest rates and penalties many Americans feel that their debt is insurmountable. If you find yourself feeling this way, a debt management plan may be a great option for you to consolidate debt payments, reduce fees and interest, and get yourself free from debt.
At Debt Reduction Services, we offer help for people struggling with credit card debt and other financial difficulties so that they can get back in control of their finances. Here you'll learn all about debt management plans and how they work, so that you can decide if enrolling in one is right for you.
What is a Debt Management Plan (DMP)?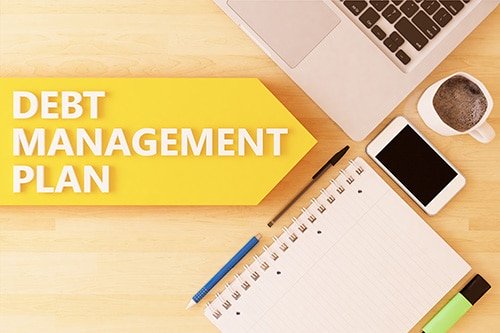 Nonprofit credit counseling agencies offer debt management plans, (also known as debt consolidation programs) to those who aren't able to make their monthly payments, and find themselves buried in ever-increasing debt. It's the process of consolidating most of your unsecured debt into one manageable monthly payment. Unsecured debt is a loan that isn't backed by collateral. This commonly includes credit card debt, medical bills, and personal loans. A couple examples of secured debt that cannot be included in a debt management plan are home, vehicle or title loans. Some unsecured debt may not be included in a DMP, such as student loans.
The nonprofit credit counseling agency you choose for this process will already have a relationship with your creditors. They can work to get you a reduced monthly payment and save you money through lowered interest rates and waived or reduced fees and penalties. While this possible benefit varies with each creditor, having someone working on your behalf to even the playing field can be a tremendous help. When you enter into a DMP, you may already have a leg up on your debt.
Debt management plans are very different from debt consolidation loans or debt settlement programs. Here is a brief description of both:
Debt Consolidation Loan
You get a loan through a bank and pay off all, or most, of your debt in one lump sum. You then owe the bank that loan amount in one monthly payment with interest.
A good credit score is typically required for this option, to give the bank assurance that you will pay them back.
Sometimes, you are only eligible for an amount that will only partially cover your debts. You are still responsible for the individual monthly payments to creditors who are not paid by the debt consolidation loan.
This method often does not come with concessions from the creditors, meaning you will not receive lowered interest rates or waived fees.
Debt Settlement Program
Typically offered by for-profit companies.
The company negotiates with each of your creditors for a one-time payment that is less than the amount that you currently owe or reduced monthly payments.
You are charged a fee, most often a percentage of what you saved by entering the program. You will be charged fees even if they only settle one of your debts.
The company may tell you to stop making payments to your creditors while they negotiate. Be wary of this as it could harm your credit.
How Does a Debt Management Plan Work?
First, your credit counseling agency should set you up with a certified counselor who will look at your finances. They take in the full picture, looking at living expenses, debt, and income. They'll work with you to figure out the best repayment strategy.
Part of this will be determining if you qualify for a DMP. You may be wondering, "does my credit score have to be good to apply?" The good news is that no, debt management plans do not require a good credit score. Instead, they take your debt, living expenses, and income into account.
A debt management plan through a nonprofit credit counseling agency is one of the only repayment methods that does not require a good credit score to qualify.
Can obtain a lower interest rate on debt
Pays off old debt
Establishes new timeline and monthly payment
Must meet credit qualifications for a loan
Loan may not cover the amount of debt owed
May come with a higher interest rate
May not supply access to financial education
No minimum credit score requirement
Obtain lower interest rates and reduce fees on debt
Pays off all debt dollar for dollar
Affordable monthly payments
Free credit and debt counseling
Total debt of less than $1,000 may be better paid on your own
Cannot consolidate secured debts (i.e. house, car, etc.)
If you and your certified counselor decide that you would benefit from a debt repayment plan, the credit counseling agency will start the process of reaching out to each of your creditors and let them know that you plan to enter into a debt management plan. Each creditor offers concessions on interest rates, fees, and penalties.
Once all of the creditors have agreed, you make one monthly payment to the credit counseling agency a month, and they disperse it to your creditors for on-time payments. It's recommended that you take some time to call each of your creditors to confirm that your proposed debt management plan has been accepted. Collector's calls should stop once a debt management plan starts. There is also a one-time set up fee that varies depending on your state. Your certified counselor can tell you what to expect when they review your finances.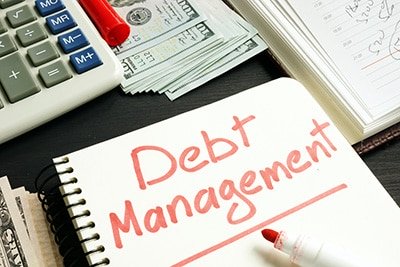 Types of Debt that Can Be Consolidated Using a Debt Management Plan
Debt management plans are intended to help people with their unsecured debts (debt that is not secured by collateral, i.e. a house or a car). Credit card debt is the most commonly addressed through a DMP. However, almost all types of unsecured debt can be addressed including past medical bills, debt in collections, personal or payday loans, and repossessions.
Mortgages, car loans, or home equity lines of credit are all secured debts and therefore cannot be enrolled in a debt consolidation program.
Credit Card Debt
Medical Bills
Payday Loans
WHAT WE CAN'T CONSOLIDATE
Mortgages
Home Equity Line of Credit
Car & Title Loans
Pawn Shop Loans
Will a Debt Management Plan Harm My Credit?
Your credit score will not be directly affected by enrolling in a DMP. In fact, having consistent on-time payments and steadily reducing your debt owed will improve your score over time.
Your creditors may flag your account to show that you are paying them back, even if it's at a reduced monthly amount. Credit card accounts are typically closed when they are included in a debt management plan, so this may cause your credit score to dip slightly for a short time. Overall, if you stick to the payment structure and pay off your debt through a DMP, your score should improve.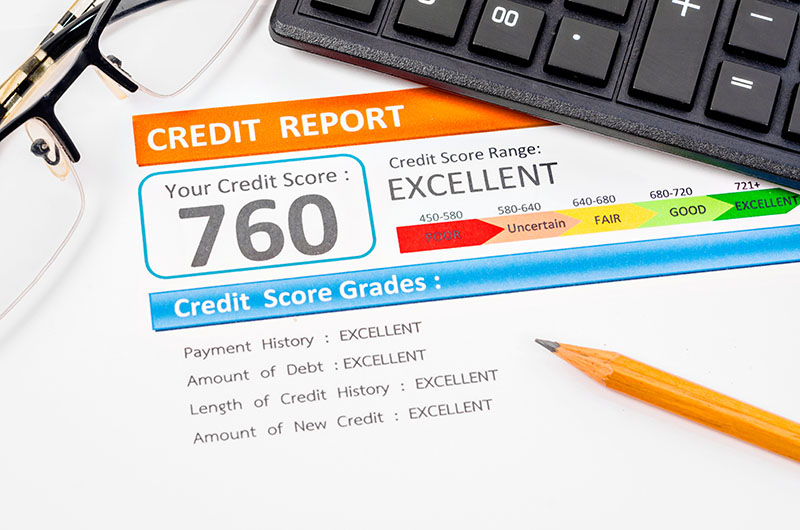 A Word of Caution:
If you aren't able to continue repayment under the terms of your debt management plan, it is crucial that you reach out to your credit counseling agency. If you skip the agreed upon payments, you will no longer receive the concessions from your creditors. You would stand to lose any lowered interest rates, gain back any waived penalty fees, and your credit score may suffer.
If you find that your financial situation has changed, simply reach out to your counseling agency and see what they are able to do. This may require one more look at your income and monthly living expenses to see why the payments are now difficult.
What is the Best Debt Management Plan?
There are many features and benefits to different debt management plans. But, the primary benefits of a debt management plan are having your debts rolled into one monthly payment instead of having multiple bills and creditors to deal with.
Also, interest rates will typically be much lower than the various rates you were paying and a lower minimum to each creditor is offered.
A lower payment means you could potentially pay off your debt faster. Furthermore, consumers with severe credit card debt typically get a better interest rate from a debt management plan than with a debt consolidation loan.
When considering different debt management plans, look to make sure yours includes these primary benefits when considering which is best for you.

Another significant advantage is that unlike getting a debt consolidation loan, a debt management plan does not take your credit score into account when determining your eligibility.
This is because a debt management plan does not involve getting a new loan, so people who have been struggling to pay their current debt (and as a result may now have a lower credit score) can still qualify.
While there are significant advantages to enrolling in a debt management plan, it's important to note that there are typically fees involved with this service. It's a good idea to compare fees among organizations before you pick one. When you're struggling to make your monthly payments, those dollars matter.
Frequently Asked Questions
You should include all of your eligible unsecured debt in the plan, however, you may leave one account off for emergencies. It's important to include the full picture of your finances when you enroll in a DMP to ensure that the agreed upon monthly payment is reasonable and works with your budget. The goal of a DMP is to pay off all of your unsecured debt and put you on the road to being debt-free.
The typical debt management plan will set you up to pay off all your debts in 3-5 years, depending on how much debt you started with and what you are able to pay each month.
Yes, they can refuse. A debt management plan must be agreeable to both you and your creditors. If one of your creditors feels that they will not be getting enough money repaid to them, they may initially reject the offer. The good news is that a good counseling agency will keep you updated and work with the creditors on your behalf to find a plan that works for everyone.
Whether you need some help budgeting or your income doesn't quite cover your debt, a debt management plan can be a great step towards becoming debt-free. When you work with a nonprofit credit counseling agency, you're no longer facing your debt alone. Instead, you have a team of experienced professionals on your side.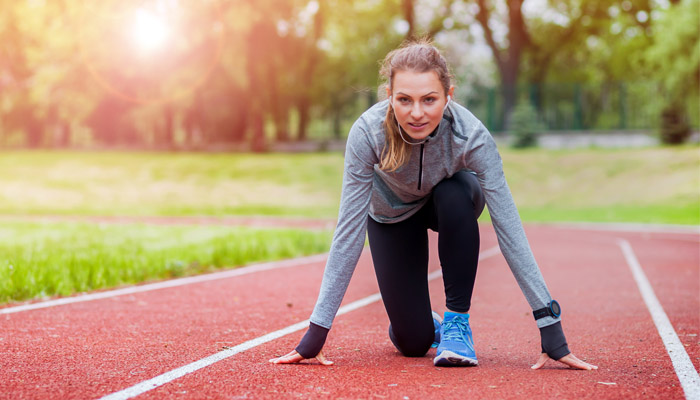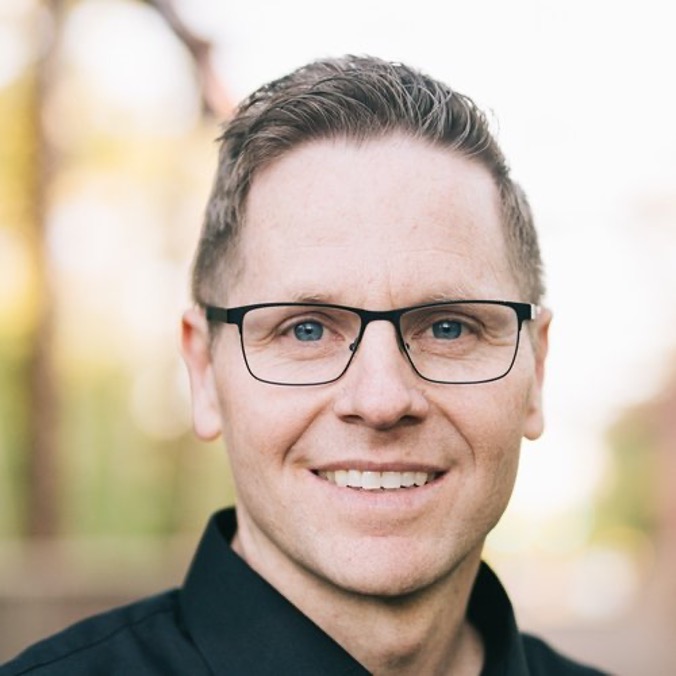 About the Author
Author and Accredited Financial Counselor®, Todd R. Christensen, MIM, MA, is the Education Manager for Debt Reduction Services, a nationwide nonprofit financial wellness and credit counseling agency. Todd develops educational programs and produces materials that teach personal financial skills and responsibilities to all ages. He's also the author of the book Everyday Money for Everyday People.