Reverse Mortgage (HECM) Certificate Counseling
Harness the Power of Your Home Equity
What is a Reverse Mortgage?
A reverse mortgage is a financial product that allows homeowners, typically aged 62 or older, to convert a portion of their home equity into cash. Unlike traditional mortgages, with a reverse mortgage, the homeowner receives funds from the lender, and the loan does not require monthly mortgage payments. Instead, the loan is repaid when the homeowner moves out of the home or passes away.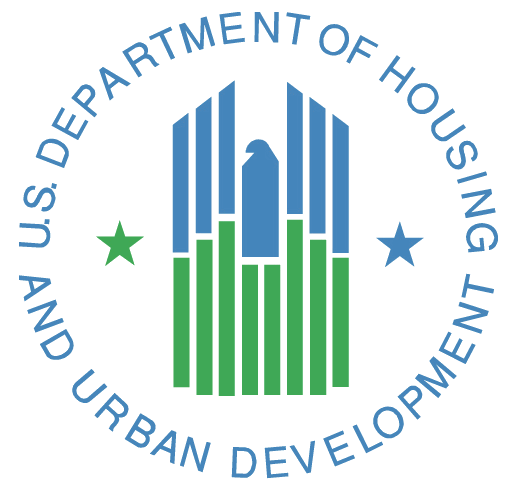 Schedule a HUD Counseling Session

Use the form below to schedule your HUD Counseling Session Today. You'll be redirected to the required forms.
By clicking "Submit" I consent to receive calls and email message offers/information from Debt Reduction Services, Inc. using an autodialer/pre-recorded message at the number I provided. I understand that msg/data rates may apply and that my consent to such communications is not a requirement for purchase. If you would like to stop receiving text messages from DRS, simply reply to a received text with the word STOP. This site is protected by reCAPTCHA and the Google Privacy Policy and Terms of Service apply.
Reverse Mortgage Qualifications
To qualify for a reverse mortgage, homeowners must meet certain requirements. The primary criteria include the following:
The borrower must be at least 62 years old
The borrower must own the home outright or have a significant amount of equity in the home
The borrower expects to use the property as their primary residence (at least 6 months and one day each year)
Unlike traditional home mortgage applications, credit history and income do not generally play a determining role in the borrower's eligibility.
Reverse Mortgage Requirements
When considering a reverse mortgage, keep in mind that as the homeowner, you will have certain obligations and requirements. Here are the key requirements to remember:
Homeowner's Insurance Premiums: It is mandatory for the borrower to maintain adequate homeowner's insurance coverage on the property.
Property Taxes: As a reverse mortgage borrower, you must continue to pay your property taxes.
Homeowners Association (HOA) Fees: If your property belongs to a homeowners association, you must continue to pay any applicable HOA fees or assessments.
Home and Property Maintenance Costs: You will be required to maintain your home and property to preserve its value and prevent any decline in its condition.
Failure to pay any of these fees could result in a default on your reverse mortgage and even foreclosure on your home.
Uses of a Reverse Mortgage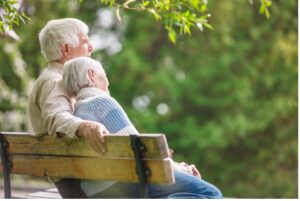 A reverse mortgage provides homeowners with financial flexibility. Proceeds, whether as monthly payments or a line of credit, can be used for any purpose the borrower chooses. These might include:
Supplementing retirement income
Covering healthcare expenses
Home renovations or repairs
Paying off existing mortgage debt
Enhancing the overall quality of life in retirement
Purchasing a second home or a vacation home
Purchasing an investment property
Types of Reverse Mortgages
There are two primary types of reverse mortgages: Home Equity Conversion Mortgages (HECMs) and Proprietary Reverse Mortgages. HECMs are insured by the Federal Housing Administration (FHA) and have specific eligibility requirements and loan limits. Proprietary reverse mortgages, sometimes referred to as jumbo reverse mortgages, are private loans offered by financial institutions and may have different terms and qualification criteria.
Reverse Mortgage Counseling Requirement
Before obtaining a reverse mortgage, homeowners are required to receive reverse mortgage counseling. This counseling session is designed to ensure that homeowners fully understand the features, costs, and potential consequences of a reverse mortgage. It is an important step in making an informed decision about whether a reverse mortgage is the right option for them.
Reverse Mortgage Counseling Session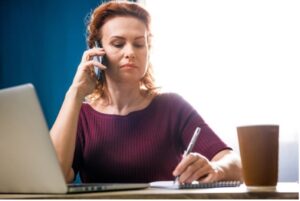 During a reverse mortgage counseling session, homeowners will work with a certified housing counselor who specializes in reverse mortgages. The counselor will provide personalized guidance, explain the details of reverse mortgages, review the homeowner's financial situation, and discuss alternative options. The session is an opportunity for homeowners to ask questions, address concerns, and gain clarity before proceeding with a reverse mortgage.
Preparing for Your Counseling Session
To prepare for the reverse mortgage counseling session, homeowners will receive four required documents:
The Total Annual Loan Cost Disclosure (or TALC), provided by our counselor
Loan Comparisons, provided by our counselor or a lender
These documents provide valuable information about the counseling process, the documents and information homeowners should have ready, and tips for maximizing the benefits of a reverse mortgage.
By offering Reverse Mortgage or HECM counseling certificate services, we aim to empower homeowners with the knowledge and resources needed to make informed decisions about their financial future. Our certified counselors are dedicated to guiding homeowners through the process, addressing their concerns, and ensuring they have a clear understanding of reverse mortgages.
Contact us today to schedule a reverse mortgage counseling session and take a step towards securing a financially stable retirement while leveraging the equity in your home.