Empowering Renters for a Successful Rental Experience
At Debt Reduction Services, our HUD-certified renter counseling services are meant to empower renters like you with the knowledge and support needed to navigate the complexities of the rental housing market. Our housing counselors understand the challenges you may face as a renter and are here to provide guidance and assistance if you are:
Searching for a new rental home

Need help understanding your rights and responsibilities

Facing a rental dispute
Reach out today and let us be your trusted partner in securing and maintaining safe, affordable, and comfortable rental housing.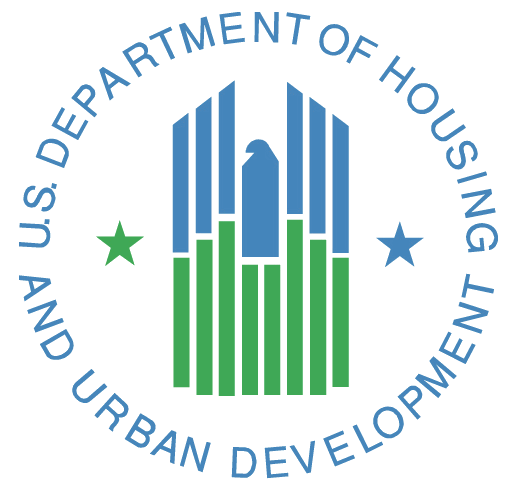 Schedule a HUD Counseling Session

Use the form below to schedule your HUD Counseling Session Today. You'll be redirected to the required forms.
By clicking "Submit" I consent to receive calls and email message offers/information from Debt Reduction Services, Inc. using an autodialer/pre-recorded message at the number I provided. I understand that msg/data rates may apply and that my consent to such communications is not a requirement for purchase. If you would like to stop receiving text messages from DRS, simply reply to a received text with the word STOP. This site is protected by reCAPTCHA and the Google Privacy Policy and Terms of Service apply.
Understanding Your Rights and Responsibilities as a Renter
As a renter, it's important to be aware of your rights and responsibilities. We will guide you through the laws and regulations that protect you as a tenant, including fair housing laws.
Our counselors will explain:
Your rights to a safe and discrimination-free housing environment
The obligations of your landlord
The responsibilities you have as a tenant
Understanding these rights and responsibilities will empower you to advocate for yourself and maintain a healthy landlord-tenant relationship.
Rental Housing Search Strategies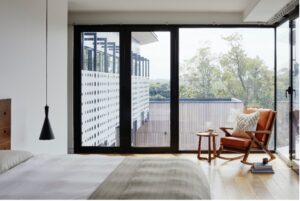 Searching for the right rental housing can be overwhelming. Our counselors will provide you with valuable tips and resources to help you find suitable rental homes that meet your needs and budget. We'll guide you through the process of understanding housing market trends, assessing rental affordability, and navigating rental applications. We'll also provide insights into credit checks and background checks, helping you be prepared to present the best possible rental application.
Budgeting and Financial Management for Renters
Managing your finances is crucial for successful renting. Our counselors will help you develop effective budgeting strategies, ensuring that you can afford your rent and other living expenses. We'll provide guidance on creating a realistic rental budget, tracking your expenses, and finding ways to save money. With our support, you'll be equipped with the financial knowledge and tools to maintain a stable rental housing situation.
Understanding Rental Agreements and Lease Negotiations
Navigating rental agreements and lease negotiations can be complex. Our counselors will walk you through common lease terms and conditions, ensuring that you understand your rights and obligations before signing any agreements. We'll provide guidance on reviewing lease agreements thoroughly and offer tips for effective lease negotiations. Additionally, we'll help you understand lease renewal options, ensuring that you can make informed decisions about your rental future.
Maintaining a Healthy and Safe Rental Environment
We believe that every renter deserves a healthy and safe living environment. Our counselors will provide you with the knowledge to maintain your rental home effectively. We'll guide you in reporting maintenance issues and requesting repairs from your landlord promptly. We'll also share tips on creating a safe living environment by preventing common hazards and help you understand the importance of renters' insurance to protect your belongings.
Addressing Eviction and Rental Disputes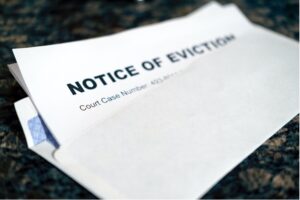 Facing eviction or rental disputes can be stressful, but you're not alone. Our counselors are here to help you understand eviction prevention strategies and connect you with resources to resolve rental disputes. We'll provide guidance on how to address conflicts with your landlord, explore your rights, and assist you in accessing legal assistance and tenant advocacy services if needed.
Renter's Rights and Protections for Special Populations
We understand that certain renters may have specific rights and protections.
These include:
Veterans
Seniors
Individuals with disabilities
Families with children
Our counselors are knowledgeable about the additional resources available to these special populations. We'll guide you in accessing the rights and accommodations you may be entitled to, ensuring that your unique needs are addressed. Our goal is to provide you with the support and information necessary to navigate the rental market successfully and advocate for your rights as a valued member of our community.
Community Resources and Referrals
In addition to our counseling services, we have extensive connections with local community resources that can assist you in various aspects of your rental journey. Our counselors will provide you with information about valuable resources available in your area. This may include tenant rights organizations, housing authorities, mediation services, and financial assistance programs. We'll also refer you to trusted support services such as legal aid, social services, and other relevant organizations. Our commitment is to ensure that you have access to a network of support beyond our counseling services, empowering you to overcome any challenges you may face during your renting experience.