Nonprofit Credit Counseling Services
As a nonprofit organization, we offer credit counseling to help relieve the stress associated with the burden of overwhelming debt.
Get a FREE credit assessment.

Learn about your credit & debt relief options.

Discover how you can reduce interest rates and stop late & over limit fees.

Learn about debt consolidation options without a loan.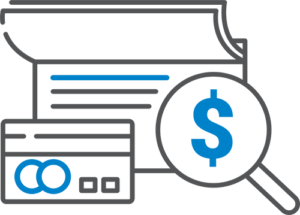 Get a FREE Credit Counseling Session
There is ZERO cost or obligation to you, and may improve your credit score over the duration of the program.
By clicking "Submit" I consent to receive calls and email message offers/information from Debt Reduction Services, Inc. using an autodialer/pre-recorded message at the number I provided. I understand that msg/data rates may apply and that my consent to such communications is not a requirement for purchase. If you would like to stop receiving text messages from DRS, simply reply to a received text with the word STOP. This site is protected by reCAPTCHA and the Google Privacy Policy and Terms of Service apply.
We're a nonprofit debt relief company, licensed in all 50 states.
We can help you end the stress of debt and escape the debt cycle for good.
At Debt Reduction Services, our goal is to provide education and information to help you find the best solution for handling your debts.
What you can expect from a free credit counseling session with one of our certified counselors at Debt Reduction Services:
What is Credit Counseling?
Credit counseling is a process that is used to help individual debtors with debt management through education, budgeting and the use of a variety of tools including debt management plans, with the goal of reducing and ultimately eliminating their debt.
What does a Credit Counseling Agency Do?
Credit counseling agencies provide education and assistance to consumers who have more debt than they feel they can repay on their own. Credit Counselors provide concessions from the creditor to reduce or eliminate interest charges and stop late and over-limit fees. If they are nonprofit (as we are), they will also provide free educational materials and or courses on basic money management as well.
Who Should Consider Talking to a Credit Counselor?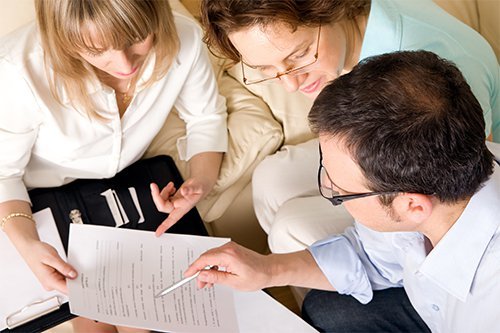 Credit counseling is appropriate for individuals who are trying to pay off their debt Dollar-for-Dollar but who don't feel they are making any headway on their own. They may also be people who have high-interest rates on their credit cards, who may have taken out a payday loan, and/or who may be late on any such debts. Credit counselors may not be able to help you with the renegotiation of a mortgage, car loan, or other secured debt. For help with your mortgage, see a HUD-certified counselor.
What Are the Cost and Fees Involved in Credit Counseling?
There is no cost to talk with one of our credit counselors to discuss your situation. Fees are generally only charged if you sign up on what is commonly referred to as a Debt Management Plan (DMP). When enrolled in a DMP, your debt payments are consolidated into one monthly payment to the credit counseling agency who then distributes them to your various creditors on your behalf. There is usually an initial DMP Enrollment fee (typically $75 or less) and monthly administrative fees (generally capped at $50). These may be flat fees, but they are more often based on a percentage of your monthly debt payment to your creditors or the number of creditors you place on the program. Just make sure that you get a written contract and that it specifies all of your financial obligations.
How Does Participating in a Credit Counseling Program Impact my Credit Score?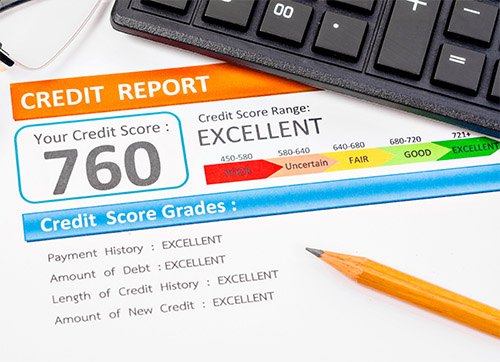 Fair Isaac Company, the pioneer in credit score modeling and still the overwhelmingly most commonly-used credit score, clearly states that they do not take participation in a credit counselor's debt management program into account when calculating an individual's credit score. It should be noted, though, that any of the following may occur:
Creditors may place a temporary notation on the individual's report stating that they are enrolled in a DMP. This is done for the purpose of preventing any further credit card accounts from being opened while the individual is paying off current debt. The creditor is obligated to remove the notation once the individual is no longer enrolled in the DMP.
When an individual enrolls in a DMP, their accounts are closed either by the individual or by the creditor. Because of how a credit score is calculated and depending upon the balance on the individual's account(s), such closings may initially lower the individual's credit score. However, FICO's credit scoring model relies most heavily upon a history of on-time payments and lower balances, which is also what we strive to help our clients achieve.
Determination of the Debt
First, we must determine what kind of debt you need help with. Our Debt Management Plan can assist in consolidating credit cards, payday loans, medical debt, collections, or other unsecured accounts. Accounts that are secured by collateral such as cars, boats, or homes are not eligible, and cannot be consolidated through any plan of this type.
Reviewing Your Budget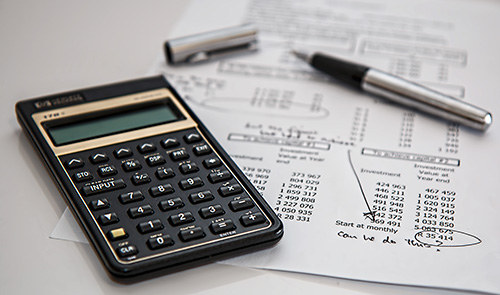 The biggest step in determining if a DMP is affordable to you is creating a monthly budget. After listing income versus all expenses, leftover funds could be applied to debts through a DMP. Once your budget has been established, recommendations are given on ways to improve it. In creating the budget, we will go over:
Sources and amounts of income
Number of household members
Assets/Liabilities
Student Loan Debt – For which we also offer a program 
Reviewing the Debt
A soft Credit Report pull (no impact to your score) through Transunion will show reported debts such as credit cards, collections, and most loans. Creating a list of your creditors from the report in addition to any that may not be reporting will help in creating the quote for a DMP. We will go over all accounts you wish to include and review:
Creditor names
Account balances
Current interest rates and monthly minimums
The Estimate and DMP Benefits
Through a Debt Management Plan, we can consolidate your accounts into one monthly payment which we then disburse to your creditors on your behalf. Your new monthly estimate includes: 
Lower payments and lower interest rates provided by the creditors through pre-established terms. No negotiation involved.
A timeframe that will allow you to be debt free in five years or less.
Any fees if applicable (we charge a minimal, state-regulated maintenance fee and a one-time start-up fee to cover costs associated with servicing the account)
Moving Forward With a Debt Management Plan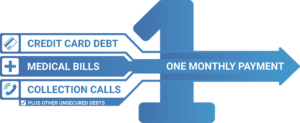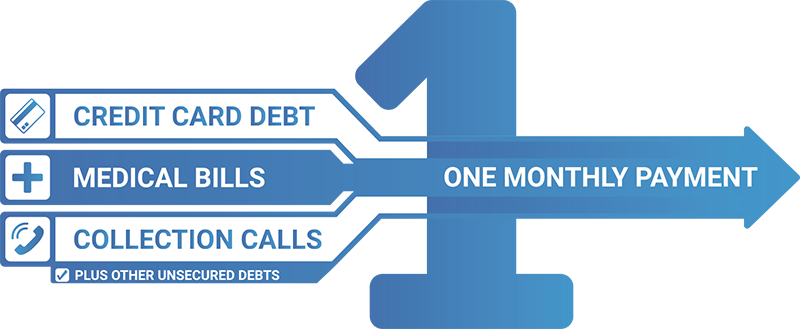 If your new quoted payment is affordable and fits within your budget, a monthly payment date (typically within 21 days) will be chosen and we will discuss any other relevant details of the program. Electronic enrollment forms will then need to be filled out to proceed. Once enrolled, we are ALWAYS available to assist with any questions or concerns and will remain in contact to ensure your satisfaction throughout the program.
Discussing Other Options
At Debt Reduction Services, we make sure to provide you with education on all the options available in handling your debt, even if a DMP is not the right fit for you. We will discuss the pros and cons of the three other options:
Handling the debt on your own
Debt Settlement
Bankruptcy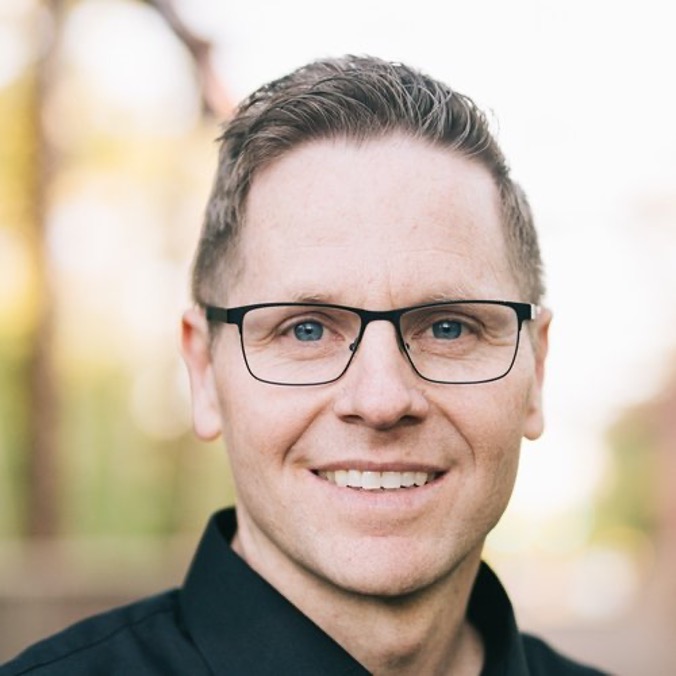 About the Author
Author and Accredited Financial Counselor®, Todd R. Christensen, MIM, MA, is the Education Manager for Debt Reduction Services, a nationwide nonprofit financial wellness and credit counseling agency. Todd develops educational programs and produces materials that teach personal financial skills and responsibilities to all ages. He's also the author of the book Everyday Money for Everyday People.