Nonprofit Credit Counseling Services
Discover financial freedom with our credit counseling services. Say goodbye to the overwhelming burden of debt and embrace a stress-free future!
Claim your FREE credit assessment today and gain valuable insights into your financial standing. Our expert team will provide a comprehensive analysis of your credit situation, empowering you to make informed decisions.

Explore credit and debt relief options tailored to your unique needs, all without the need for a loan.

We can reduce interest rates and put an end to late payment and over limit fees that eat away at your hard-earned money.

Learn how to streamline your debts and simplify your payments, paving the way to a brighter financial future.
Don't let debt hold you back any longer. Experience the freedom of a debt-free life. Contact us now to embark on your journey towards financial stability and success!
Reviews & Success Stories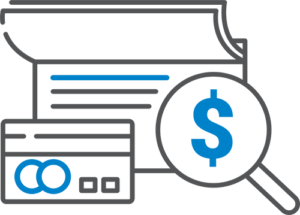 Get a FREE Credit Counseling Session
There is ZERO cost or obligation to you, and may improve your credit score over the duration of the program.
By clicking "Submit" I consent to receive calls and email message offers/information from Debt Reduction Services, Inc. using an autodialer/pre-recorded message at the number I provided. I understand that msg/data rates may apply and that my consent to such communications is not a requirement for purchase. If you would like to stop receiving text messages from DRS, simply reply to a received text with the word STOP. This site is protected by reCAPTCHA and the Google Privacy Policy and Terms of Service apply.
Just a Few of the Creditors We Can Negotiate with On Your Behalf
Debt Reduction Services's program is not a loan that replaces your existing debts with a new one. We're here to act as your advocate and negotiate with your creditors on your behalf.












At Debt Reduction Services, our goal is to provide education and information to help you find the best solution for handling your debts.
What you can expect from a free credit counseling session with one of our certified counselors at Debt Reduction Services:
What is Credit Counseling?
Credit counseling is an empowering process designed to assist individuals burdened by debt, offering a comprehensive range of tools, education, and budgeting techniques to effectively manage their financial obligations.
Through personalized guidance and expert advice, credit counseling equips debtors with the necessary knowledge and strategies to tackle their debt head-on. By utilizing tools such as debt management programs, we aim to significantly reduce and ultimately eliminate the weight of debt that holds individuals back from financial freedom.
What does a Credit Counseling Agency Do?
Credit counseling agencies assist individuals burdened with debt by providing education, support, and debt management programs. They offer guidance on budgeting, money management, and debt repayment strategies. Additionally, they work with creditors to reduce interest, lower monthly minimum payments, and eliminate or minimize late payment and over-limit fees. As a nonprofit organization, we also offer free educational materials and courses on basic money management. The goal is to help individuals regain control of their finances and achieve a debt-free future.
Who Should Consider Talking to a Credit Counselor?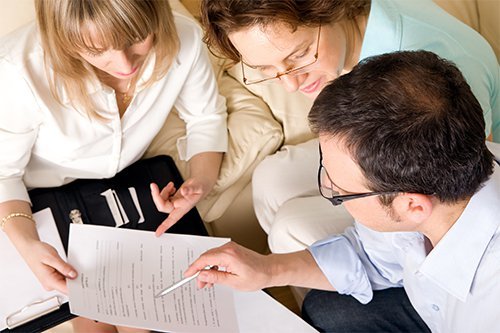 If you find yourself struggling to make progress in paying off your debt, despite your best efforts, it may be time to consider speaking with a credit counselor. This applies particularly to individuals who are dedicated to repaying their debt but feel stuck in their current situation.
Credit counseling is especially suitable for those facing high-interest rates on credit cards, individuals who have taken out payday loans, or those struggling with late payments on various debts. It's important to note that credit counselors cannot assist with renegotiating mortgages, car loans, or other types of secured debts. In such cases, it is advisable to seek help from a HUD-certified counselor who specializes in mortgage-related matters or the original lender for other types of secured debts.
What Are the Cost and Fees Involved in Credit Counseling?
Our credit counseling services provide an initial consultation at no cost to discuss your financial situation. Fees are typically associated with enrolling in a Debt Management Plan (DMP), which consolidates your debt payments into one monthly payment managed by the credit counseling agency on your behalf.
When joining a debt management program, there is usually an initial enrollment fee, typically $125.00 or less. Additionally, monthly administrative fees are charged, typically capped at $75.00. These fees may be either flat fees or based on a percentage of your monthly debt payment or the number of creditors included in the program.
Rest assured that our priority is to provide you with the necessary support and tools to overcome your debt challenges. We strive to be upfront about any associated costs and ensure that you have a clear understanding of your financial commitments.
How Does Participating in a Credit Counseling Program Impact my Credit Score?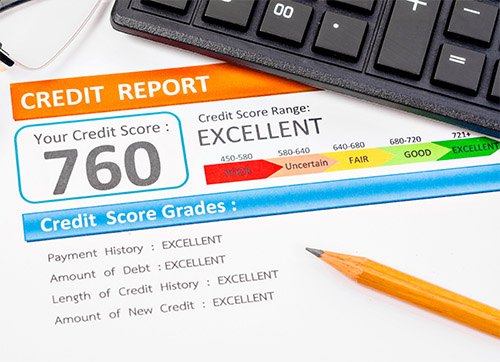 Enrolling in a Debt Management Program (DMP) with a credit counseling agency will not have a direct negative impact on your credit score. In fact, it can actually help improve your score in the long run! Consistently making on-time payments and steadily reducing your owed debt demonstrates responsible financial behavior, which is viewed positively by credit reporting agencies.
While your creditors may indicate on your account that you are repaying your debts through a DMP, this is generally seen as a positive sign of commitment to repayment. It's important to note that credit card accounts included in the DMP may be closed, which could cause a temporary dip in your credit score. However, as you adhere to the payment structure and successfully pay off your debt through the program, your credit score should gradually improve.
By staying committed to the DMP and maintaining responsible financial habits, you can pave the way for a healthier credit score in the future!
Determination of the Debt
To begin, we identify the type of debt you require assistance with. At Debt Reduction Services / Moneyfit, our Debt Management Plan specializes in consolidating unsecured accounts, including credit cards, payday loans, medical debt, and collections. However, it's important to note that debts secured by collateral, such as cars, boats, or homes, are not eligible for consolidation through this plan.
Reviewing Your Budget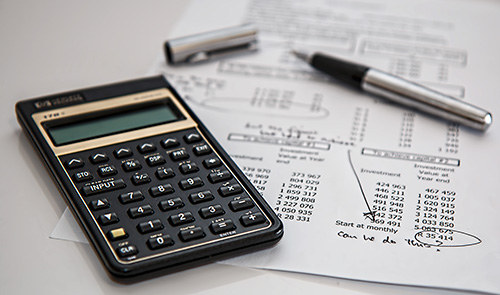 The key to determining if a Debt Management Program (DMP) is feasible for you is by creating a monthly budget. Our goal is to assist you in improving your budget and financial situation.
During the budgeting process, we will cover the following areas:
Sources and amounts of income
Number of household members
Assets and liabilities
Student loan debt
By thoroughly examining these factors, we can provide personalized recommendations and strategies to enhance your budget and make it more effective in managing your financial obligations. We also make sure to provide you with education on all the options available in handling your debt, even if a DMP is not the right fit for you. We will discuss the pros and cons of the three other options:
Handling the debt on your own
Debt Settlement
Bankruptcy
Reviewing the Debt
To accurately assess your situation and provide a quote for a Debt Management Program (DMP), we will conduct a soft Credit Report pull through TransUnion. This pull won't impact your credit score. By reviewing the reported debts, including credit cards, collections, and most loans, we can create a comprehensive list of your creditors.
In addition to the reported debts, we'll also consider any accounts that may not appear on your credit report. This will ensure that we have a complete understanding of your financial obligations.
During the review process, we will cover the following details for each account you wish to include in the DMP:
Creditor names
Account balances
Current interest rates & monthly minimum payments
Having a thorough understanding of these aspects will enable us to provide you with an accurate quote and develop a tailored Debt Management Program to help you effectively manage your debts.
The Estimate and DMP Benefits
With our Debt Management Plan, we simplify your finances by consolidating your accounts into a single monthly payment. This payment is then disbursed to your creditors on your behalf. Here's what you can expect from your new monthly estimate:
Reduced payments and lower interest rates, as determined by your creditors based on pre-established terms. There's no need for negotiation on your part.
A clear timeframe that aims to make you debt-free within five years or less.
If applicable, there may be minimal fees associated with the plan. These fees include a state-regulated maintenance fee and a one-time processing fee, which cover the costs associated with servicing your account.
Our Debt Management Program is designed to streamline your repayment process, save you money through lower interest rates, and provide a clear path towards becoming debt-free!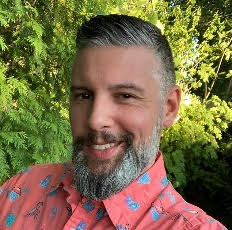 About the Author
Eric has amassed extensive experience in the financial and credit counseling sector, dedicating numerous years to this industry. Presently, he serves as a certified credit counselor at Debt Reduction Services, leveraging his expertise to assist individuals in managing their debts effectively. Throughout his career, Eric has consistently exhibited his commitment to empowering consumers with the knowledge and tools necessary to navigate their financial challenges.