We're a nonprofit debt relief organization licensed in all 50 states.
Use Our Online Debt Consolidation Calculation Tool on this page to See How Much You Could Save with Our Debt Consolidation Program.
Find Out How Much You Can Save Right Now
Debt Consolidation Calculator
Consolidate Your Debt Without Another Loan
Reduce your monthly payments up to 50% and pay off credit card debt faster.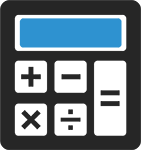 Step 1.
Use our FREE Debt Consolidation Calculation Tool on this page to get your new consolidated monthly payment estimate.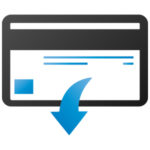 Step 2.
Our preset terms with creditors can get you lower interest rates and payments.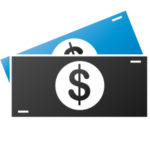 Step 3.
Make just one simple monthly payment to us and we'll distribute it to your creditors for you.
Use our Quick and Easy Online Tool to Find Out How Much You Can Save Right Now
Our Debt Consolidation Calculation Tool will give you a quick and easy monthly payment estimate based on your total debt balance. You can also choose to get a calculation based on the specific debts you have and their individual balances.
This tool can pull from the reported debts you have under your name. When completed, it will automatically give you an estimate of your savings on our program, and what your new monthly payment could be.
THIS IS NOT A CREDIT CHECK. The tool will simply pull your reported debts for the calculation. There is no credit check involved.
It's fast, FREE, and there's no obligation to use our program after you get your new estimated monthly payment.
Our Debt Consolidation Program can take your unsecured debts and consolidates them into one easy, lower monthly payment.
Benefits of Our Debt Consolation Program
Reduce your monthly payments up to 50%

Reduce interest rates up to 75%

Pay your debt off sooner

Stop late and over-limit fees

Stop the collections calls
Debt Reduction Services collects one monthly payment from you and disburses it to each of your creditors according to an agreed payment schedule. While enrolled in our Debt Consolidation Program, most creditors cease their collection efforts, reduce interest rates and report your account as current to the major credit bureaus.
For a more in-depth overview of this quote, you can live chat, call, or email with one of our Certified Credit Counselors.
We may be able to find further benefits and discounts through your creditors and get you additional savings and lower your monthly payment even further beyond this initial estimate.
Just a Few of the Creditors We Can Negotiate with On Your Behalf
Debt Reduction Services's program is not a loan that replaces your existing debts with a new one. We're here to act as your advocate and negotiate with your creditors on your behalf.