Uncover a range of engaging and personalized finance courses tailored to your distinct requirements. Experience interactivity and customization as you explore the world of finance. Upon successful completion, all courses provide participants with valuable certificates, acknowledging their accomplishment.
Additionally, certain courses go a step further by offering Continuing Education Units (CEUs), enabling you to enhance your professional growth and expertise.
Expand your knowledge and skillset in finance through these interactive courses and gain recognition for your dedication and commitment to ongoing learning!
Reviews & Success Stories


An innovative platform that offers users the opportunity to experience the realm of financial independence through simulated scenarios. By allowing individuals to customize their budgets and prepare for various situations, this interactive tool provides a safe and enjoyable environment for gaining profound insights into the impact of personal values and priorities on one's financial well-being.
Interactive Online Courses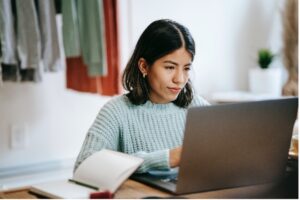 These dynamic courses offer both individual and classroom engagement, providing flexibility in learning approaches. Participants' experiences vary as they interact with the material, tailoring their journey based on their responses, priorities, and comprehension of the subject matter. Whether pursued independently or as part of a group, these courses ensure an interactive and engaging learning experience that accommodates the diverse needs and perspectives of each participant.
Credit Voyage: A good credit score isn't a destination. It's a journey, and the Credit Voyage course guides you along your own path to a better credit rating.
Saving Success: This exciting and interactive online course will show you how to set financial goals, cut down on expenses, and plan for the future.
Suitable for teenagers and adults alike, every course concludes with a valuable certificate of completion, acknowledging the participant's accomplishment. Detailed information about each course can be found to discover additional specifics and benefits tailored to your preferences. Whether you're a young learner or an adult seeking to expand your knowledge, these courses offer a diverse range of opportunities to acquire new skills and expertise. Embark on your learning journey and unlock a world of possibilities by exploring the individual course descriptions and discovering the unique advantages they provide.
Who Wants to Live like a Millionaire? Find out if you really have what it takes to live like a millionaire. Based upon the research, the course gives you a peak into the secret lifestyles of most millionaires to see how different you are from them.
Life After Debt: Debt-free Living Learn 7 steps to maintain a debt-free lifestyle, whether you've never been in consumer debt or just paid off your debts. This is a step-by-step guide to avoiding debt and achieving your goals like a pro.
Homebuyer Education: HUD-Approved This 6-hour, HUD-approved course provides tips, insight, and resources for potential homebuyers, from deciding to be a home to financing, from the search to the responsibilities of ownership.
Financial Essentials: Renter and Homeowner Prep This video-based course provides instruction on a range of financial topics, from budgeting and savings to credit-building, from debt elimination to homebuyer rights and protections.
A Credit to You: Credit Basics Basic but not obvious. This course helps you understand what you need to know about credit histories, credit reports, and credit scores. You'll learn how to build your score from scratch and rebuild it too.
Welcome to the Money Fit Show!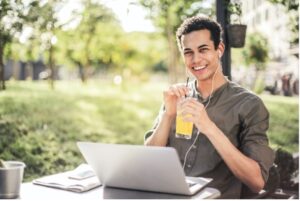 Tune in to our podcast featuring valuable insights and expert advice on personal finance, financial education, identity protection, and a wide range of related topics. Gain access to meaningful information and guidance from industry professionals, empowering you to make informed decisions and enhance your financial well-being.
Embark on a journey of financial empowerment by immersing yourself in the enlightening content of the Debt Reduction Services and Money Fit blogs, your trusted companions on the path to financial well-being.
Uncover a wealth of knowledge and guidance fit to address your diverse financial needs. Delve into insightful articles and resources covering a wide range of topics, including debt reduction strategies, money management tips, financial education, and more. Equip yourself with the tools and information necessary to make informed financial decisions and achieve your goals.
Debt Reduction Services Blogs
Participate in credit and debt discussions to access helpful information and guidance on overcoming debt, regaining financial control, and embarking on a path towards financial freedom. Empower yourself with effective strategies and tips to manage your finances and achieve long-term financial stability. CLICK HERE TO START!
Money Fit Blogs
Fit Finances, the dedicated personal finance blog, empowers readers to construct a financially secure future through practical advice, expert insights, and a focus on fostering healthy money habits. With its comprehensive guidance, Fit Finances serves as the ultimate resource for building a solid financial foundation for a prosperous tomorrow. CLICK HERE TO START!
We invite you to make the most of these valuable tools, empowering you to achieve a debt-free life. By utilizing these resources, you can take control of your finances, implement effective strategies, and work towards becoming debt-free. Explore and embrace these tools as they provide the necessary support and guidance to help you on your journey to financial freedom and a debt-free future!