We're Here to Help You Get Control of Your Debt
We Can Consolidate your debt into one simple monthly payment without a loan, and help you gain financial stability with our Debt Relief Program.
Get a FREE Debt Relief Consultation
There is ZERO cost or obligation to you, and may improve your credit score over the duration of the program.
By clicking "Submit" I consent to receive calls and email message offers/information from Debt Reduction Services, Inc. using an autodialer/pre-recorded message at the number I provided. I understand that msg/data rates may apply and that my consent to such communications is not a requirement for purchase. If you would like to stop receiving text messages from DRS, simply reply to a received text with the word STOP. This site is protected by reCAPTCHA and the Google Privacy Policy and Terms of Service apply.
Call Now and Speak with one of Our Certified Credit Counselors for FREE to Learn About Your Debt Relief Options
Debt relief refers to measures taken to reduce or refinance debt to make it easier for the borrower to repay it. This includes a variety of solutions designed to help make your payments more affordable so that you can ultimately become debt-free.
Debt relief can be accomplished in several different ways. These include, but aren't limited to, reducing the outstanding principal amount (either partially or fully), lowering the interest rate on loans due, and/or extending the term of the loan.
The 5 Main Types of Debt Relief
Often when talking about debt relief, people get confused by the numerous types of debt relief terms and options available. There are five major forms of debt relief, and it is very important to note that each of these options are different, and they can offer various benefits and drawbacks depending on your personal situation.
Credit Counseling
Sometimes debt relief is as simple as building a budget to see where money comes and goes, then cutting back excessive spending. Credit counseling provides consumers with guidance on credit issues, money management, debt management, and budgeting.
Credit counseling is usually offered free of charge by a nonprofit organization from trained and certified credit counselors. Credit counseling provides professional insight into how to better manage your debt payments, approach your creditors for reduced monthly payments, and explores other debt relief options that may work best for you. The main goal of credit counseling is to provide you with education on the best resources to help you start managing your debt.
Some of the benefits of credit counseling include assistance with planning a budget for your finances, free educational workshops and materials, advice on the available options for managing your debt, and help in creating a plan that allows you to pay down your debts faster and more efficiently. Also, speaking with a credit counselor will have no impact on your credit score. 
Debt Consolidation
Typically, debt consolidation refers to a form of debt refinancing that involves taking out one loan to pay off many others. The goal is to reduce the amount of interest you are paying on your loans. This in turn frees up more money to be applied to the principal of the loan, enabling you to pay off your debt faster and more efficiently.
Debt consolidation involves finding and qualifying for a "product" (such as a credit card balance transfer offer (CCX), a debt consolidation loan (DCL), a home equity loan (HEL) or a home equity line of credit (HELOC)) that will pay off all other debt accounts, simultaneously transferring them to the new account. Now, you have one single monthly payment, ideally with a lower interest rate.
The biggest obstacle that most people face when choosing debt consolidation as a method of debt relief is the need to qualify for a new loan. A lot of times when people are looking for relief from debt, they are already starting to fall behind on debt payments, lowering their credit score. This in turn can make it very difficult to qualify for a new loan to consolidate their debt.
The cost of traditional debt consolidation loans can vary widely. Your credit score and debt-to-income ratio are key to determining your debt consolidation loan interest rate.
Debt Relief Program
A debt relief program is a service usually offered by nonprofit credit counseling agencies that simplifies the debt repayment process through debt consolidation and lower interest rates. It's a formal plan to restructure and pay off your debt.
Debt (such as credit card, medical, collection, or other unsecured debts) is consolidated into one, typically smaller, monthly payment.
The company or agency will then manage the program and provide preset benefits from your creditors, such as waived fees and/or lower interest rates. You'll start making a single payment to the company providing the debt relief program, who will then distribute the funds to your creditors.
Note that these programs are commonly called by many different names, but they are all, for the most part, the same. Some of the names these programs are often called include:
debt management plan

debt management program

debt relief program
One of the biggest benefits of a debt relief program is that your credit score is not a factor, and therefore a credit check is not required. But, if you miss payments, any concessions you received from your creditors could be terminated.
While these programs are often offered by nonprofit credit counseling agencies, it's important to note that there are fees involved with this service. These fees typically include an enrollment fee, and a monthly fee. These fees can also vary widely, so it's a good idea to compare fees among organizations before choosing one. When you're struggling to make your monthly payments, those dollars matter.
Typically debt relief programs are structured so that you can pay off all of your debts and become debt free within 3-5 years.
Debt Settlement
Debt settlement is a strategy where you reach an agreement with your creditors to pay less than the amount you owe. This is usually done when you have cash on hand and can pay off your debt with a lump sum or are able to save for a lump sum payment while ceasing payments to your creditors. Typically, accounts must be quite delinquent or nearing a charge off status before these last resort opportunities become available to consumers. Not that although the names sound similar, a debt settlement plan and a debt management plan are two very different things.
Debt settlement programs typically are offered by for-profit companies and involve the company negotiating with your creditors to allow you to pay a "settlement" to resolve your debt. To make that lump sum payment, the program asks that you set aside a specific amount of money every month in savings.
Debt settlement companies usually ask that you transfer this amount every month into an escrow-like account to accumulate enough savings to pay off a settlement that is reached eventually. Further, these programs often encourage or instruct their clients to stop making any monthly payments to their creditors.
Not being able to pay the full amount of a debt is a negative on your credit score. Further, since debt settlements are typically pursued by those who are late in payments, these late payments can also negatively impact your credit score. Also, history of debt settlement will remain on your credit report for seven years.
Bankruptcy    
Bankruptcy is a legal process through which people or other entities who cannot repay debts to creditors may seek relief from some or all of their debts. There are six types of bankruptcy, but the average consumer will usually file either Chapter 7, in which assets are liquidated to settle debts, or Chapter 13, in which a repayment plan is worked out.
One of the biggest benefits to filing for bankruptcy is that once you file, you are protected under a provision in bankruptcy law called automatic stay. Creditors cannot pursue payment of your debts or take other actions against you until the bankruptcy is discharged or a repayment plan has been finalized.
The average Chapter 7 bankruptcy case costs between $838 to $3,838 in out-of-pocket costs, while the average Chapter 13 bankruptcy costs between $1,813 and $6,313 according to NerdWallet.
Some of the downsides to filing for bankruptcy include the very large negative impact that it has on your credit score. Bankruptcies will remain on your credit report for 10 years. This can make things like renting an apartment, buying a car or a home, or getting a credit card very difficult.
What Is the Best Debt Relief Option?
It should be noted that not all debt relief options work for every person. The success of each method often reflects the resources, goals, and commitment of the person in debt. There is no one program that will solve every financial problem, so do your research and be sure you're comfortable with the requirements and responsibilities involved with the debt relief option you choose.
That said, typically the best option is going to be an escalation approach, starting with the least drastic option, and going from there. The best approach to becoming debt free will usually lead the person in debt through the following steps:
Try to pay on your own, including negotiating with your creditors and the use of consolidation loans/balance transfers.
Work with a nonprofit credit counseling agency.
Consider if debt settlement might be helpful, particularly with collection accounts.
Speak with a bankruptcy attorney.
Repaying your debt on your own is the best first step because you minimize the fees you pay to others. If you run into trouble when trying to negotiate lower interest rates and repayment terms with your creditors, contacting a credit counselor should be your next step.
How Debt Reduction Services Provides Debt Relief
Debt Reduction Services is a nonprofit credit counseling and debt relief service organization that has helped thousands of consumers since we opened our doors in 1996. Our goal is to significantly improve the financial well-being of our clients and assist them in achieving a better overall quality of life through credit counseling, debt management and credit and debt education programs.
Our services include free budget and credit counseling, low-cost debt management programs and free community-wide educational programs as a part of a complete and sound financial outcome for our clients.
We have excellent working relationships with thousands of creditors. We have already negotiated reduced interest rates with all major creditors and most regional and local lenders to assist you in repaying your debt sooner than you would be able to on your own. Often, we're able to leverage our existing relationships to stop your late and over-limit fees, and even lower your required monthly payments.
Does Debt Relief Affect Your Credit?
Debt relief can affect your credit differently depending on the type of debt relief you choose to participate in. For example, contacting a credit counseling agency or participating in a debt relief program (as discussed above) will have little to no effect on your credit score, while participating in a debt settlement program or filing bankruptcy can have major negative effects on your credit score.
Is it good to do a debt relief program?
The primary benefits of a debt relief program are having your debts rolled into one lower monthly payment instead of having multiple bills and creditors to deal with. Also, interest rates will typically be much lower than the various rates you were paying and a lower minimum to each creditor is offered.
A lower payment means you could potentially pay off your debt faster. Furthermore, consumers with severe credit card debt typically get a better interest rate from a debt relief program than they can with a debt consolidation loan. 
How does a debt relief program work?
Debt relief programs are services that involve a formal plan to restructure and pay off your debt by combining multiple accounts (primarily credit cards) into one single monthly payment. This typically involves a nonprofit company who manages the plan using predetermined benefits with your creditors.
These benefits include things such as waived penalties and fees and/or a lower interest rate. You will then make a single monthly payment to the nonprofit company, who will distribute the funds to your original lender(s).
How much do debt relief programs cost?
Common debt relief program charges work out to 15% to 25% of the total debts enrolled in a program. This means that, if you sign up for a debt settlement program with $10,000 in credit card debt, you may end up paying $1,500 to $2,500 to get it resolved.
At Debt Reduction Services we charge a monthly fee based on the sum of a flat fee per creditor for every creditor enrolled, or 15% of the total of payments to creditors per month, whichever is less. This monthly fee never exceeds $75.
How long does debt relief stay on your credit report?
The amount of time that debt relief stays on your credit report will depend on the type of debt relief you participate in. For example, talking to a credit counselor or participating in a debt relief program typically will not appear on your credit report at all.
But debt relief options like debt settlement will remain on your credit report for seven years. If you declare bankruptcy, it will remain on your credit report for ten years.
How long does it take to get out of debt using a debt relief program?
Debt relief programs are usually designed so that you repay all your debt and can be debt free within 3-5 years.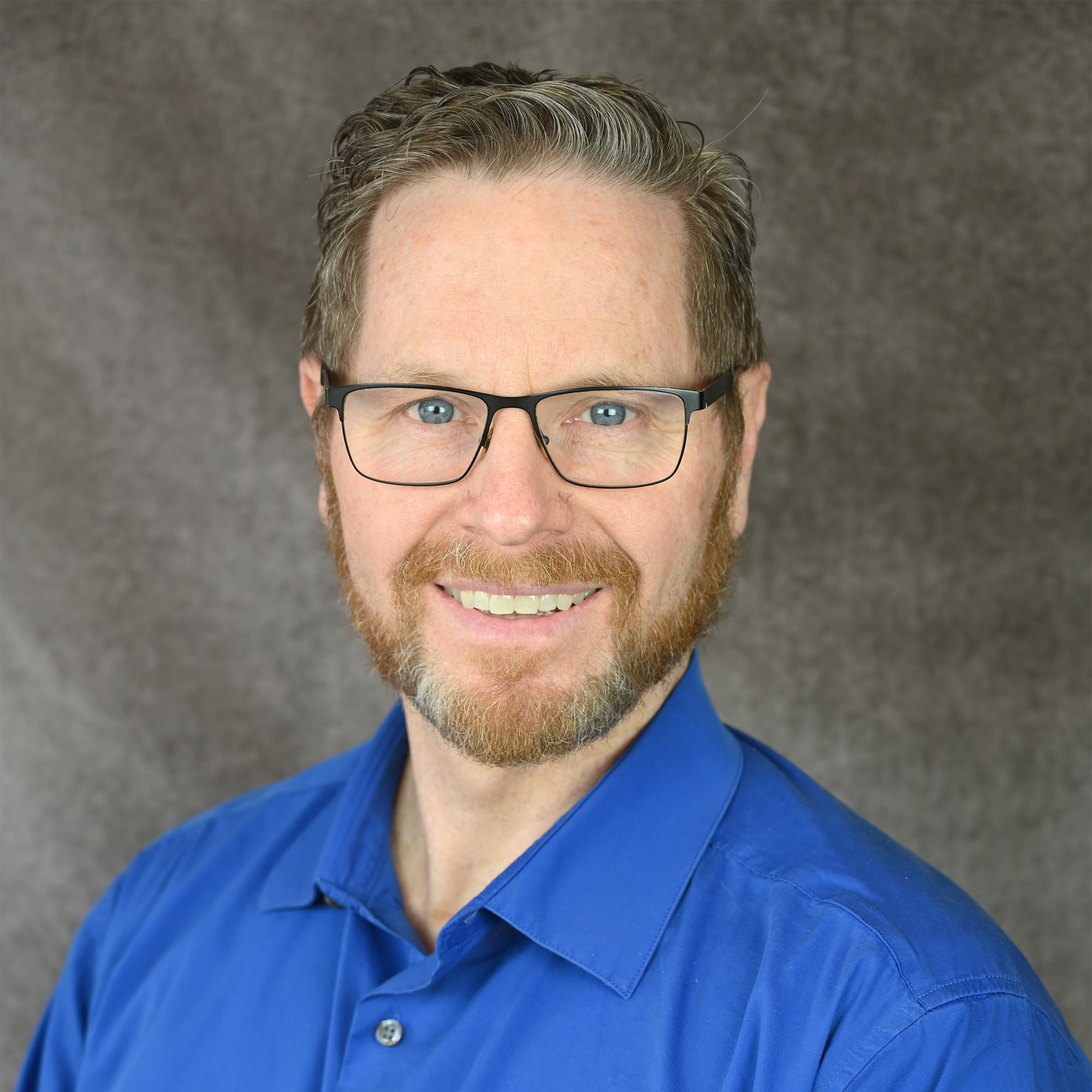 About the Author
Author and Accredited Financial Counselor®, Todd R. Christensen, MIM, MA, is the Education Manager for Debt Reduction Services, a nationwide nonprofit financial wellness and credit counseling agency. Todd develops educational programs and produces materials that teach personal financial skills and responsibilities to all ages. He's also the author of the book Everyday Money for Everyday People.