Nonprofit Debt Relief Program
Consolidate your debt into one simple monthly payment without a loan, and gain financial stability with our Debt Relief Program.
Reduce your monthly payments up to 50%

Reduce interest rates up to 75%

Learn about your debt relief options

Pay your debt off sooner

Stop late and over-limit fees

Stop the collections calls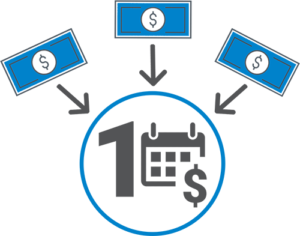 Get a FREE Debt Consolidation Consultation
There is ZERO cost or obligation to you, and NO negative effect on your credit score.
By clicking "Submit" I consent to receive calls, emails, and text message offers/information from Debt Reduction Services, Inc. using an autodialer/pre-recorded message at the number I provided. I understand that msg/data rates may apply and that my consent to such communications is not a requirement for purchase.
Reduce your monthly payments up to 50% and pay off your debt faster.
We have already negotiated reduced interest rates with all major creditors and most regional and local lenders in order to assist you in repaying your debt sooner than you would be able to on your own. Often, we're able to leverage our existing relationships to stop your late and over-limit fees, and even lower your required monthly payments.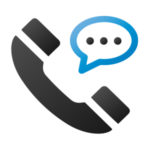 Step 1.
Talk to one of our certified debt relief counselors.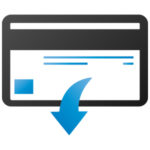 Step 2.
Our preset terms with creditors can get you lower interest rates and payments.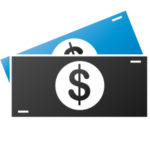 Step 3.
Make just one simple monthly payment to us and we'll distribute it to your creditors for you.
Reviews and Success Stories
When you've got more debt than you can keep up with, and you're having a hard time making your monthly payments, a debt relief program can help.
Finding the Right Solution to Your Debt Problem
Debt is a burden that many know but is difficult to understand for those who haven't felt its weight. Sometimes it happens all at once like with medical bills or job loss. Sometimes it's the product of months of unsustainable spending. No matter the circumstance, it can feel as though you've entered quicksand with no sign of sure rescue.
Debt is not something that can be ignored. You may be dodging calls or delaying your response to collection letters. Perhaps you have maxed out your lines of credit and don't know how you will cover expenses. Knowing that you owe an amount that can't be immediately settled and waiting for the consequences to be dealt may be the most stressing aspect of all.
You might feel out of options, making little progress as you put more and more of your income toward your debt repayment. However, with discipline and commitment to a proven debt relief program you can get back on your feet and enjoy financial stability again.
What is the Best Debt Relief Program?
This may be a question you find yourself asking as you search for solutions to your debt. While there isn't a one size fits all service because many factors affect personal finances, there are some signs that will tell whose success a company cares more about, yours or theirs.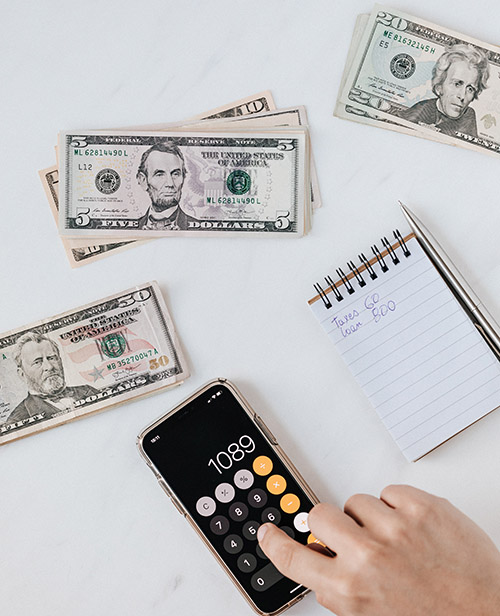 Look for these elements when seeking a debt relief program to ensure you are getting a good value:
The service requires their counselors to be certified.
They can prove they are federally regulated.
They are a nonprofit organization.
They maintain an excellent Better Business Bureau rating.
They offer free credit counseling and other financially empowering services.
They discuss a variety of solutions other than what their company offers.
Their fees are affordable.
A debt relief program, such as our Debt Consolidation Program, is the ideal solution for the majority of households. They are affordable while providing highly favorable results. It may require some short or long-term lifestyle change and a bit of patience, but the financial benefits and peace of mind received in return will be well worth the sacrifice.
If you are ready to commit to an effective repayment plan, you will see the desired results and more as we work with your creditors to stop collection calls and other communication, reduce or eliminate penalty fees, and lower your interest rates saving you time, stress, and hundreds to thousands of dollars.
Why a Debt Relief Program May be the Best Option for You
When it comes to debt, you are not alone. It is more common in the U.S. for households to have debt than it is for them to save regularly. Year after year, the average amount of debt grows larger.
Experts agree that salaries and wages have failed to keep up with the increasing costs of living. In this trend's wake, many are struggling to cover basic expenses. While various resources have emerged to aid consumers in this recovering economy, many of them are wolves in sheep's clothing.
For example, financing gives access to otherwise unaffordable services and purchases. However, credit cards, personal or payday loans, and payment plans for medical services may have long-lasting negative consequences if not used sparingly.
All too often these small debts multiply due to interest rates and payments that were once affordable begin to whittle away at a household's income. If you are tired of thinking about debt, now is the time to plan a way out.
Can You Pay Off Debt on Your Own?
Absolutely. Paying off debt on your own is possible, but can be difficult for several reasons. While credit card companies and other lenders are held to a higher level of transparency now, they still make their money on what customers can't see.
This often out of sight, out-of-mind factor is your interest rate. Interest rates can change over time, usually, charge a double-digit percentage of your balance, and use a formula that makes calculating what you actually owe no easy task. It seems harmless to borrow money when you don't realize the interest rate is the lender's key to keeping you in debt in order to continue charging you more money for years to come.
Working to pay off debt on your own will also take diligence. Those who plan for success must be willing to organize and prioritize their accounts, arrange their individual payments, and track the progress monthly. There are some budgeting websites and apps out there that can help you with this process. You can also try contacting your creditors individually to see if they are willing to work out a different payment plan that works better for you.
While these small steps may be a good place to start, depending on the amount of debt you currently carry, this paying down your debt on your own can take anywhere from a few months to over 20 years.
When it comes to debt repayment, going it alone can be the very thing that leads to failure. Developing an effective repayment strategy can be stressful. Seeing the plan through to the end can take constant effort. However, the most undervalued components of successful debt repayment are the tools that maintain motivation. Consider finding a support team to encourage you, a trusted source of information for when you have questions and put a system in place that continually pushes you toward your goal.
Get the Full Picture of your Finances with Credit Counseling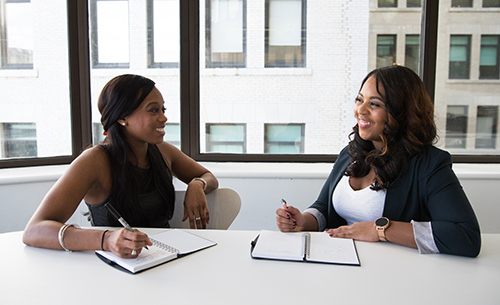 If you feel that you've done all that you can with your finances on your own, consider getting in touch with a credit counseling agency. They will set you up with a credit counselor who will look through your finances and see where you may be able to make small changes.
Your advisor will provide professional insight into how to better manage your debt payments, approach your creditors for reduced monthly payments, or recommend a debt relief program that will work best for you. The main goal of credit counseling is to provide you with education on the best resources to help you start managing your debt. If you decide a debt relief program is best for you, they can offer suggestions.
There's No Need to Settle for Debt Settlement
If any debt relief program were to be deemed "too good to be true," it would be debt settlement. Typically, companies who offer debt settlement are for-profit companies. They tend to suggest that you cease to make payments to your creditors until they become so desperate, they settle for a lesser amount. They advertise that you will save money and may be able to only pay as little as half of what you owe. This tactic is flawed for many reasons.
While debt settlement aims to deliver a quick solution and help you keep more of your money, this method neglects your best interest. Missing payments over several months will be the first thing to ruin your credit score. If a company is able to negotiate a settlement for you, your bank account may not suffer as much, but the negative notation on your credit report will be an obstacle for you in future credit applications.
Debt settlement would come with a higher recommendation if it was effective and inexpensive. Unfortunately, there is no evidence that it is either. Research shows companies who practice debt settlement in a client's behalf are successful only 10% of the time.
What's more, most fee structures for this service consist of a regular monthly fee in addition to the 25% or so the company keeps from the amount forgiven. After these costs, you may be expected to pay taxes on what is written off as it is often considered income.
If the service succeeds: You pay thousands of dollars for the service, the company reaches a settlement during which your credit score suffers, and after all fees you still save money.
If the service fails: You pay your monthly fee with no return. Your creditors not only leave damaging notations on your credit report, but they may have cause to bring a lawsuit against you. Ultimately, you are left deeper in the hole than when you started. Gambling in hopes to achieve the best-case scenario is not worth the risk.
Consolidation Loans Trade Debt for Debt
Consolidation loans are another common debt relief strategy. In a perfect scenario, a client applies for a loan, which when approved is disbursed to pay off all existing debt. The client then repays the loan to one creditor instead of having to keep up with multiple payments.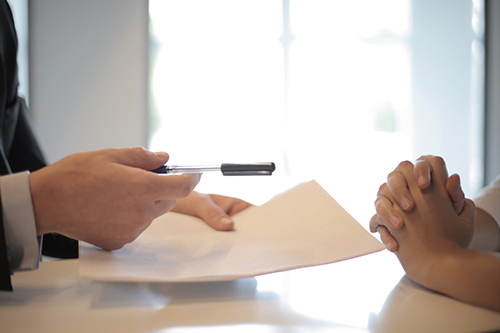 Unfortunately, most cases are not so simple. Consolidation loan lenders subject their applicants to a high level of scrutiny. After all, lenders consider it a great risk to trust someone to repay the borrowed amount when the applicant has struggled to do so with previous creditors. If an applicant is to be approved, they will need a healthy credit history. They can also expect a short-term dip in their credit score since the lender will check it as part of the loan application.
If hopefuls pass this test, the optimal outcome would be a low-interest rate and a loan amount large enough to cover all debt owed, neither of which is promised.
Still, debt consolidation loans may be a better strategy than settlement or bankruptcy and warrant your thorough research and consideration.
Consolidation loans and bankruptcy can make finding debt relief even more stressful.
Bankruptcy Is a Major Decision
When repaying debt feels overwhelming, many turn to bankruptcy. This option has been marketed as the "easy way out," but is indisputably the worst solution if you have an interest in salvaging your credit score. Bankruptcy is not only the most negative mark you can have on a credit report, it also remains there for 7-10 years.
Additionally, bankruptcy is not guaranteed to wipe your slate clean from any and all debt. Any bills owed to or through the government or within government regulation will likely not be forgiven. This includes student loans, child support, and taxes. A judge may also determine that credit card debt that was accumulated out of sheer irresponsibility will also require some sort of repayment or settlement.
These are hardly ideal results considering the cost of obtaining a lawyer combined with the filing fee could amount to $1,500 or more.
Does the Government Offer Debt Relief Programs?
Government debt relief most commonly serves those with student loan forgiveness. There are no government debt relief programs that comprehensively deal with unsecured debt such as credit cards or medical bills. If you are struggling with these types of debt, you will need to seek out a non-government entity.
Debt Relief Programs Offer Long-Term Debt Relief


Our objective at Debt Reduction Services is to offer a debt relief program that is superior to all. Because our concerns are the same as yours, we've developed an affordable program that will save you money in reduced interest, minimize your repayment timeline, and contribute positively to your credit.
Debt Management Plans start with us providing new creditor approved terms that you can afford. This may include lowered monthly payments, reduced interest rates, and/or waived fees. Because we already have relationships with your creditors, we will most likely have an easier time coming to an agreement that fits with your budget and is acceptable to your creditors than if you had reached out on your own. Once new terms are established, you make one monthly payment to us and we disperse it to your creditors.
We offer this same service to everyone, no matter your income, credit score, or amount of debt or credit accounts. In addition to our structured debt management plan, you'll have a team of professionals at your disposal. They'll be there to answer questions, negotiate and communicate with your creditors on your behalf, and teach you ways to manage your finances in order to avoid debt in the future. We don't make anyone take the journey alone.
As a nonprofit, you can be assured that our mission is to lift the weight from your shoulders and our main motive is to see you succeed.
What Debt is Eligible for a Debt Relief Program?
As a credit counseling agency, we have strong relationships in place with a growing collection of creditors and financial institutions and are able to negotiate more affordable interest rates and monthly payments in your behalf. In addition to credit card debt, we also have the ability to resolve many other types of unsecured debt. The full list includes:
Credit Card Debt
Medical Bills
Payday Loans
WHAT WE CAN'T CONSOLIDATE
Mortgages
Home Equity Line of Credit
Car & Title Loans
Pawn Shop Loans
Our clients are always free to choose which accounts they'd like to place on the plan. We acknowledge the best road to becoming debt free is to add as many accounts as possible. Because of this, there is no limit to the number of debts a client can submit for management.
Once these accounts are enrolled, you can feel the relief in knowing that as soon as next month, you'll have more money in your pocket and breathing room in your budget. From here you can enjoy smooth sailing. We take care of the details and have you living debt free in 3-5 years or less in some circumstances.
We encourage our clients to supplement their debt management program with our free financial education resources. Learning to build a better budget and save for a rainy day can break the cycle of living paycheck-to-paycheck, fortify your financial big picture, and ensure that debt will never again be a burden.
Cost and Service Terms
As a nonprofit and as a member of the Financial Counseling Association of America, Debt Reduction Services offers resources and programs at minimal cost. Our certified credit counselors provide consultations regarding debt relief, budgeting, and student loans for free. There are no strings attached or hidden fees. We believe the information needed for households to confidently manage their finances should be accessible and available to everyone. In addition to these free services, you can expect to receive financial education including webinars, workbooks, and pamphlets at no cost.
Should you ask for our help in negotiating and managing your debt as part of our debt management plan, there are two fees involved. The first is the enrollment fee. The amount of the enrollment fee varies by state but never exceeds $100. In some cases, this amount can be adjusted based on affordability.
Once enrollment is complete, clients then make a monthly payment to Debt Reduction Services. The amount of this payment is based on the sum of a flat fee per creditor for every creditor enrolled, or 15% of the total of payments to creditors per month, whichever is less. The monthly fee never exceeds $75 and is paid in exchange for the constant maintenance and monitoring of your debt repayment. Keep in mind, the credit counselor you initially consult with will be a phone call away through the life of your plan. Our certified counselors and customer service also work tirelessly to make your debt repayment not only possible but comfortable as well. As they communicate with you and your creditors regularly, they help make your repayment drama-free.
Clients should be aware that as a condition of our debt relief program, we require that any credit card account included be closed. Debt management programs in themselves do not affect credit scores. However, closing accounts can negatively affect the factors that contribute to a client's score. This decline is short-term and often corrected as your accounts are brought current and creditors begin to report on-time payments. This step would not be required if it was not imperative to effective debt repayment.
Creditors are more willing to lower your interest rates, saving you hundreds of dollars, if it is guaranteed you will not continue to acquire debt on these accounts. Additionally, with less access to credit, clients learn to live within their means and only spend cash available. Combined, these benefits ensure success in becoming debt free.
It should also be understood, that Debt Reduction Services utilizes agreements as part of its services, not contracts. Because of this, clients can leave their debt repayment program whenever their circumstances make it necessary. Early repayment should be celebrated, not penalized.
For best program results, we ask that any agreements made be respected as a contract and that as we fulfill our promises, that clients do the same.
Do I Qualify for a Debt Relief Program?
It may surprise you to discover that we have assisted clients from both ends of the spectrum. We can help high to low-income households, those with poor to excellent credit scores, and clients with debt ranging from a few thousand dollars to over a hundred thousand dollars. Some of the signs that a debt relief program will work for you include:
You have over $1,000 of debt. In cases in which a client has less than this, it is likely they will succeed in repaying the debt on their own and doing so will save money. Therefore, we encourage it.
You are struggling to make minimum payments on your debt and have possibly missed some payments.
You have difficulty keeping track of all the creditors you owe.
You are ready to change old habits.
You are willing to enroll and close most of your credit accounts.
Your debt is largely unsecured including credit card debt, past due medical bills, collection accounts, and personal, business, and payday loans.
You are currently subject to high-interest rates and penalty or late fees.
You are interested in salvaging your credit score.
You can uphold your agreement to make one consolidated payment to Debt Reduction Services for the use of paying your creditors in full.
If one or more of these statements apply to you, the first step you can take to reclaim your peace of mind is to schedule a free consultation. Our counselors uphold a promise to guide you through a variety of options and ensure that no matter your decision you leave armed with the information you need to move forward and upward.
We Are Proud of the Difference We Make
Debt Reduction Services has been helping clients with debt relief for more than 20 years. We have continually sought to improve the quality of the programs that we offer. As we have voluntarily pursued certifications and worked to meet higher standards, we have passed strict federal regulations and outperformed many competitors. The proof is in the following achievements awarded year after year:
Each one of our credit counselors must obtain certification from the Partnership for Financial Education. This program is approved at a state level and verifies that counselors can give ethical and lawful guidance.
Prior to your consultation, we invite you to further familiarize yourself with our company, our mission, and our services by looking around our website. You can learn more about debt relief through consolidation, credit counseling, bankruptcy, and frequently asked questions regarding all of our programs.
Check out our webinars and blog to begin learning about ways to save money, balance your budget, and develop habits that lead to financial security.
If you feel our debt relief program may be right for you, schedule a call with one of our certified credit counselors today for free. We look forward to helping make debt a thing of your past.
Whether you need some help budgeting or your income doesn't quite cover your debt, a debt relief program can be a great step towards becoming debt-free. When you work with a nonprofit credit counseling agency, you're no longer facing your debt alone. Instead, you have a team of experienced professionals on your side.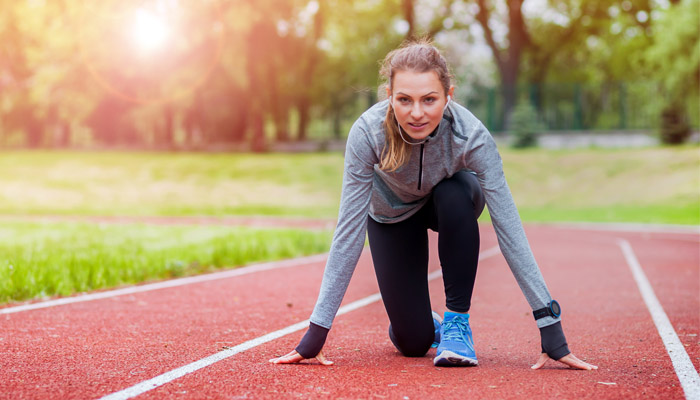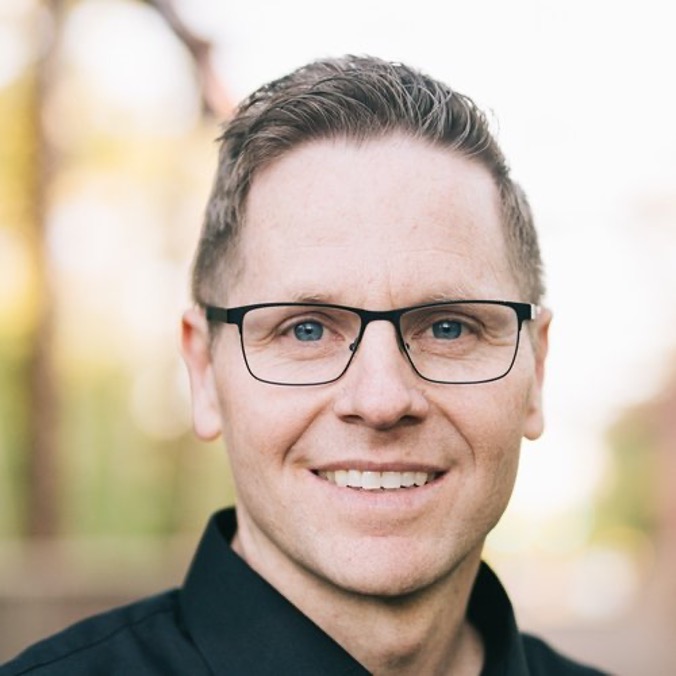 About the Author
Author and Accredited Financial Counselor®, Todd R. Christensen, MIM, MA, is Education Manager at Money Fit by DRS, Inc, a nationwide nonprofit financial wellness and credit counseling agency. Todd develops educational programs and produces materials that teach personal financial skills and responsibilities to all ages. He's also the author of the book Everyday Money for Everyday People.