Consolidate your debt into one simple monthly payment without a loan, and gain financial stability with our Debt Management Program.
Reduce your monthly payments up to 50%

Reduce interest rates up to 75%

Learn about your debt relief options

Pay your debt off sooner

Stop late and over-limit fees

Stop the collections calls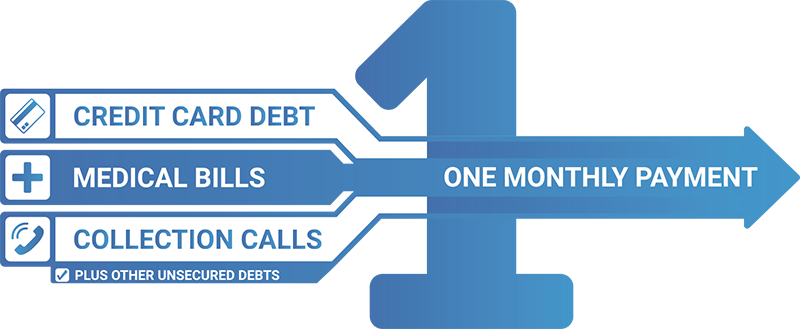 Get a FREE Debt Consolidation Consultation
There is ZERO cost or obligation to you, and may improve your credit score over the duration of the program.
By clicking "Submit" I consent to receive calls and email message offers/information from Debt Reduction Services, Inc. using an autodialer/pre-recorded message at the number I provided. I understand that msg/data rates may apply and that my consent to such communications is not a requirement for purchase. If you would like to stop receiving text messages from DRS, simply reply to a received text with the word STOP. This site is protected by reCAPTCHA and the Google Privacy Policy and Terms of Service apply.
We're a nonprofit debt relief company, licensed in all 50 states.
We can help you end the stress of debt and escape the debt cycle for good.
Reduce your monthly payments up to 50% and pay off your debt faster.
We have already negotiated reduced interest rates with all major creditors and most regional and local lenders in order to assist you in repaying your debt sooner than you would be able to on your own. Often, we're able to leverage our existing relationships to stop your late and over-limit fees, and even lower your required monthly payments.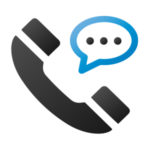 Step 1.
Talk to one of our certified debt consolidation counselors.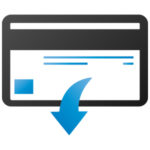 Step 2.
Our preset terms with creditors can get you lower interest rates and payments.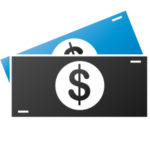 Step 3.
Make just one simple monthly payment to us and we'll distribute it to your creditors for you.
Reviews and Success Stories
When you've got more debt than you can keep up with, and you're having a hard time making your monthly payments, a debt management program can offer relief.
According to the Federal Reserve Bank of New York, from mid-2019 through the first quarter of 2020, non-housing debt in the United States gradually increased to $4.20 trillion. Of that, $652 billion is considered delinquent. There are a lot of causes for debt, and with interest rates and penalties many Americans feel that their debt is insurmountable. If you find yourself feeling this way, a debt management plan may be a great option for you to consolidate debt payments, reduce fees and interest, and get yourself free from debt.
At Debt Reduction Services, we offer help for people struggling with credit card debt and other financial difficulties so that they can get back in control of their finances. Here you'll learn all about debt management programs and how they work, so that you can decide if enrolling in one is right for you.
What is a Debt Management Program?
A Debt Management Program (DMP) is a program or service that simplifies the debt repayment process through debt consolidation and lower monthly interest rates with the help of a Credit Counseling Agency like Debt Reduction Services.
It's a formal plan to restructure and pay off your debt. A company such as ours will manage the program and provide preset benefits from your creditors, such as waived fees and or lower interest rates. You'll make a single payment to the debt program manager, who will then distribute the funds to your creditors.
A Debt Management Program has one simple goal, to get you out of debt as fast as possible.
Advantages of a Debt Management Program
A debt management program through a nonprofit credit counseling agency is one of the only repayment methods that does not require a good credit score to qualify.
Can obtain a lower interest rate on debt
Pays off old debt
Establishes new timeline and monthly payment
Must meet credit qualifications for a loan
Loan may not cover the amount of debt owed
May come with a higher interest rate
May not supply access to financial education
No minimum credit score requirement
Obtain lower interest rates and reduce fees on debt
Pays off all debt dollar for dollar
Affordable monthly payments
Free credit and debt counseling
Fewer qualifications to meet than with a loan
Total debt of less than $1,000 may be better paid on your own
Cannot consolidate secured debts (i.e. house, car, etc.)
How does a Debt Management Program Work?
At Debt Reduction Services, when it comes to our Debt Management Program this is what we do for you:
Assist you in putting together a personal or household budget
Give you with clarity regarding your current debt situation (whom you owe, how much, and how long it would take to repay at minimum payments.)
Compare your current debt repayment options with a debt management program.
Create new agreements with your creditors on your behalf to lower your interest rates, stop late or over-limit fees, and start reporting your payments as on time rather than late.
Simplify your life by accepting a single payment during the month from you and disbursing it to all your creditors per their new agreements with you.
Offer you multiple free financial education programs, classes, tools and materials to increase your ability going forward to avoid similar financial struggles.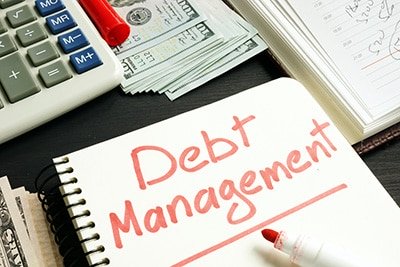 Once your program is accepted, you begin to make one simple monthly payment to the credit counseling agency each month that they disperse to your creditors. This amount will vary depending on the counseling agency you choose. There is also a one-time set up fee that varies depending on your state. Your certified counselor can tell you what to expect when they review your finances.
Types of Debt that Can Be Consolidated Using a Debt Management Program
Debt management programs are intended to help people with their unsecured debts (debt that is not secured by collateral, i.e. a house or a car). Credit card debt is the most commonly addressed through a DMP. However, almost all types of unsecured debt can be addressed including past medical bills, debt in collections, personal or payday loans, and repossessions.
Mortgages, car loans, or home equity lines of credit are all secured debts and therefore cannot be enrolled in a debt consolidation program.
Credit Card Debt
Medical Bills
Payday Loans
WHAT WE CAN'T CONSOLIDATE
Mortgages
Home Equity Line of Credit
Car & Title Loans
Pawn Shop Loans
Will a Debt Management Program Harm My Credit?
Your credit score will not be directly affected by enrolling in a DMP. In fact, having consistent on-time payments and steadily reducing your debt owed will improve your score over time.
Your creditors may flag your account to show that you are paying them back, even if it's at a reduced monthly amount. Credit card accounts are typically closed when they are included in a debt management plan, so this may cause your credit score to dip slightly for a short time. Overall, if you stick to the payment structure and pay off your debt through a DMP, your score should improve.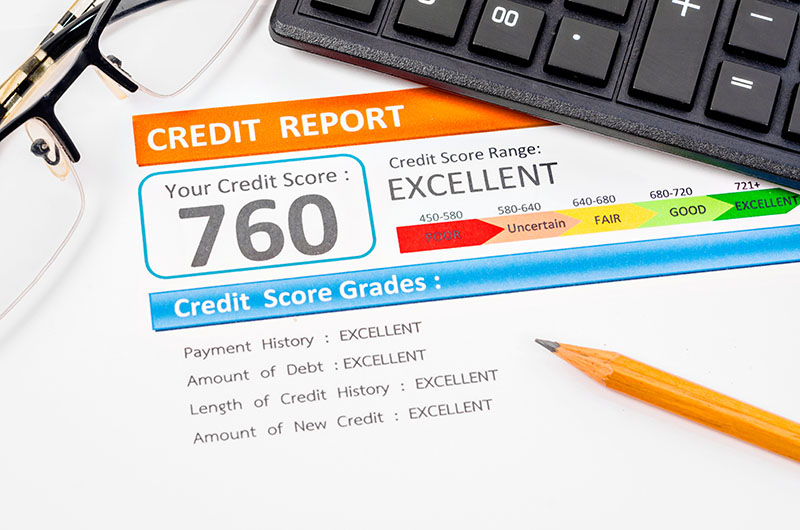 How Much Debt Do You Have to be in to Use a Debt Management Program?
Nonprofit credit counseling agencies such as ours do not have a minimum debt requirement. If a Debt management program does not fit your situation, we will find the best option possible for you the consumer, not for their agency. Sometimes unsecured debts that are less than $100 are better handled on your own. But we'd be happy to show you your best options!
Whether you need some help budgeting or your income doesn't quite cover your debt, a debt management program can be a great step towards becoming debt-free. When you work with a nonprofit credit counseling agency, you're no longer facing your debt alone. Instead, you have a team of experienced professionals on your side.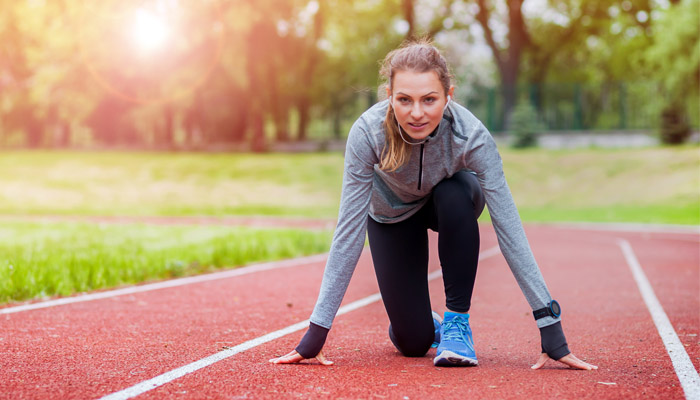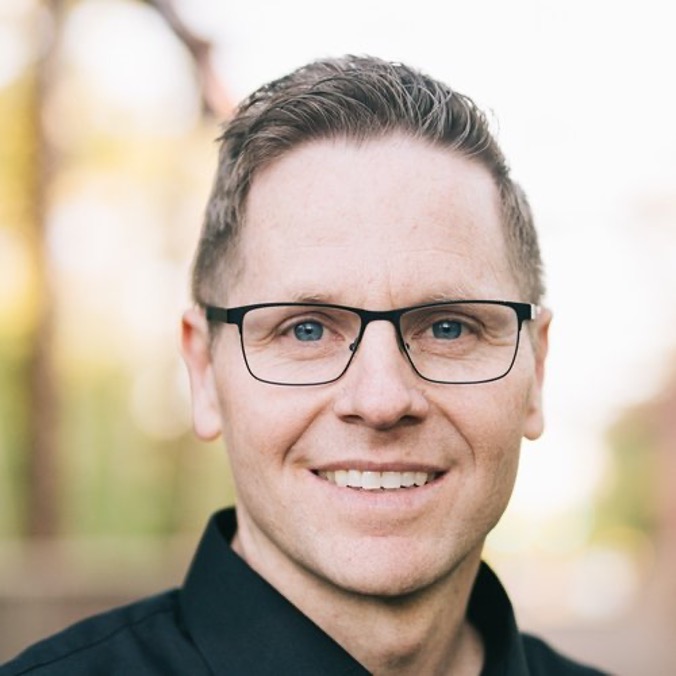 About the Author
Author and Accredited Financial Counselor®, Todd R. Christensen, MIM, MA, is the Education Manager for Debt Reduction Services, a nationwide nonprofit financial wellness and credit counseling agency. Todd develops educational programs and produces materials that teach personal financial skills and responsibilities to all ages. He's also the author of the book Everyday Money for Everyday People.