We're a nonprofit debt relief organization licensed in all 50 states.
We Can Consolidate your debt into one simple monthly payment without a loan, and help you gain financial stability with our Debt Management Program.
Get a FREE Debt Consolidation Consultation
There is ZERO cost or obligation to you, and may improve your credit score over the duration of the program.
By clicking "Submit" I consent to receive calls and email message offers/information from Debt Reduction Services, Inc. using an autodialer/pre-recorded message at the number I provided. I understand that msg/data rates may apply and that my consent to such communications is not a requirement for purchase. If you would like to stop receiving text messages from DRS, simply reply to a received text with the word STOP. This site is protected by reCAPTCHA and the Google Privacy Policy and Terms of Service apply.
Call Now and Speak with one of Our Certified Credit Counselors for FREE to Learn About Your Debt Relief Options
Just a Few of the Creditors We Can Negotiate with On Your Behalf
Debt Reduction Services's program is not a loan that replaces your existing debts with a new one. We're here to act as your advocate and negotiate with your creditors on your behalf.












Reduce your monthly payments up to 50% and pay off your debt faster.
We understand the challenges of managing multiple bills each month. That's why we're here to lighten the load by helping you lower your required monthly payments. Let our expertise and connections with major creditors and regional lenders guide you toward a more manageable financial future. We've already established favorable interest rate and minimum payment negotiations with these trusted partners to help you achieve financial freedom sooner than you could on your own.

Take control of your financial well-being and break free from the chains of debt. Contact us today and discover how our proven network and experienced team can support you on the path to debt freedom!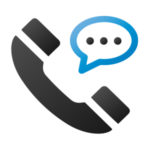 Step 1.
Talk to one of our certified debt consolidation counselors.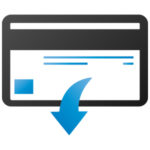 Step 2.
Our preset terms with creditors can get you lower interest rates and payments.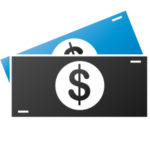 Step 3.
Make just one simple monthly payment to us and we'll distribute it to your creditors for you.
Reviews and Success Stories
When you've got more debt than you can keep up with, and you're having a hard time making your monthly payments, a debt management program can offer relief.
According to the Federal Reserve Bank of New York, from mid-2019 through the first quarter of 2020, non-housing debt in the United States gradually increased to $4.20 trillion. Of that, $652 billion is considered delinquent. There are a lot of causes for debt, and with interest rates and penalties many Americans feel that their debt is insurmountable. If you find yourself feeling this way, a debt management plan may be a great option for you to consolidate debt payments, reduce fees and interest, and get yourself free from debt.
At Debt Reduction Services, we offer help for people struggling with credit card debt and other financial difficulties so that they can get back in control of their finances. Here you'll learn all about debt management programs and how they work, so that you can decide if enrolling in one is right for you.
What is a Debt Management Program?
When you've got more debt than you can keep up with, and you're having a hard time making your monthly payments, a debt management program can offer relief.
A Debt Management Program (DMP) is a specialized service that assists individuals in managing and repaying their debts effectively. It involves working with a reputable credit counseling agency to create a structured plan for debt repayment.
In a DMP, the agency has preset terms in place with creditors on behalf of the individual to secure benefits such as reduced interest rates, waived fees, and extended payment terms. This allows the individual to make a single monthly payment to the agency, which then distributes the funds to the creditors on their behalf.
The key goals of a Debt Management Program are to simplify the debt repayment process, consolidate multiple debts into one manageable payment, potentially lower interest rates, and help individuals become debt-free faster. It provides a structured pathway towards financial stability and helps individuals regain control over their finances.
At Debt Reduction Services/Moneyfit, we offer help for people struggling with credit card debt and other financial difficulties so that they can get back in control of their finances!
A Debt Management Program has one simple goal, to get you out of debt as fast as possible.
Advantages of a Debt Management Program
A debt management program through a nonprofit credit counseling agency is one of the only repayment methods that does not require a good credit score to qualify.
Can obtain a lower interest rate on debt
Pays off old debt
Establishes new timeline and monthly payment
Must meet credit qualifications for a loan
Loan may not cover the amount of debt owed
May come with a higher interest rate
May not supply access to financial education
No minimum credit score requirement
Obtain lower interest rates and reduce fees on debt
Pays off all debt dollar for dollar
Affordable monthly payments
Free credit and debt counseling
Fewer qualifications to meet than with a loan
Total debt of less than $1,000 may be better paid on your own
Cannot consolidate secured debts (i.e. house, car, etc.)
How does a Debt Management Program Work?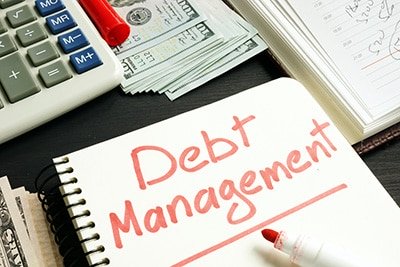 At Debt Reduction Services/Moneyfit, where our mission is to empower you with financial freedom through our exceptional Debt Management Program, here's how it works and what we do for you:
Crystal-clear debt overview: Gain a comprehensive understanding of your current debt situation, including a detailed breakdown of whom you owe, the outstanding amounts, and how long it would take to repay at minimum payments. No more guesswork or confusion.
Option comparisons: We assess your current debt repayment options and showcase how our debt management program stands out. Discover the advantages and benefits of our program, tailored to your specific needs and goals.
Powerful benefits: Our experts create new agreements with your creditors. We secure lower interest rates, halt late or over-limit fees, and ensure your new, lower payments are reported as on time, giving you a fresh start towards financial success.
Streamlined payment process: Say goodbye to the hassle of managing multiple payments. With our program, you make a single monthly payment to us, the credit counseling agency. We take care of disbursing the funds to all your creditors based on the new agreements we've established, simplifying your life and eliminating the stress of juggling payments.
So, how does a Debt Management Plan work?
Once your Debt Management program is accepted by your creditors, you embark on your journey to financial freedom by making one simple monthly payment to Debt Reduction Services/Moneyfit, which is disbursed to your creditors on your behalf.
The exact amount will vary based on your debt and the beneficial terms of your creditors, and there may be a one-time setup fee specific to your state.
Rest assured, our certified counselors will guide you through the process, providing clear expectations and personalized support based on a thorough review of your finances.
Experience the transformative power of our Debt Management Program at Debt Reduction Services/Moneyfit. Let us help you take control of your finances, eliminate debt, and build a secure future!
Once your program is accepted, you begin to make one simple monthly payment to the credit counseling agency each month that they disperse to your creditors. This amount will vary depending on the counseling agency you choose. There is also a one-time set up fee that varies depending on your state. Your certified counselor can tell you what to expect when they review your finances.
Types of Debt that Can Be Consolidated Using a Debt Management Program
Debt management programs focus on assisting individuals with unsecured debts, which are not backed by collateral like a house or a car. While credit card debt is the most common type addressed through a Debt Management Program, almost all forms of unsecured debt can be tackled, including past medical bills, debt in collections, and personal or payday loans.
However, it's important to note that secured debts such as mortgages, car loans, or home equity lines of credit cannot be enrolled in a debt consolidation program. These types of debts are secured by collateral and are not eligible for consolidation through a DMP.
Credit Card Debt
Medical Bills
Payday Loans
WHAT WE CAN'T CONSOLIDATE
Mortgages
Home Equity Line of Credit
Car & Title Loans
Pawn Shop Loans
Will a Debt Management Program Harm My Credit?
Enrolling in a Debt Management Program (DMP) will not have a direct negative impact on your credit score. In fact, it can actually help improve your score in the long run! Consistently making on-time payments and steadily reducing your owed debt demonstrates responsible financial behavior, which is viewed positively by credit reporting agencies.
While your creditors may indicate on your account that you are repaying your debts through a DMP, this is generally seen as a positive sign of commitment to repayment. It's important to note that credit card accounts included in the DMP may be closed, which could cause a temporary dip in your credit score. However, as you adhere to the payment structure and successfully pay off your debt through the program, your credit score should gradually improve.
By staying committed to the DMP and maintaining responsible financial habits, you can pave the way for a healthier credit score in the future!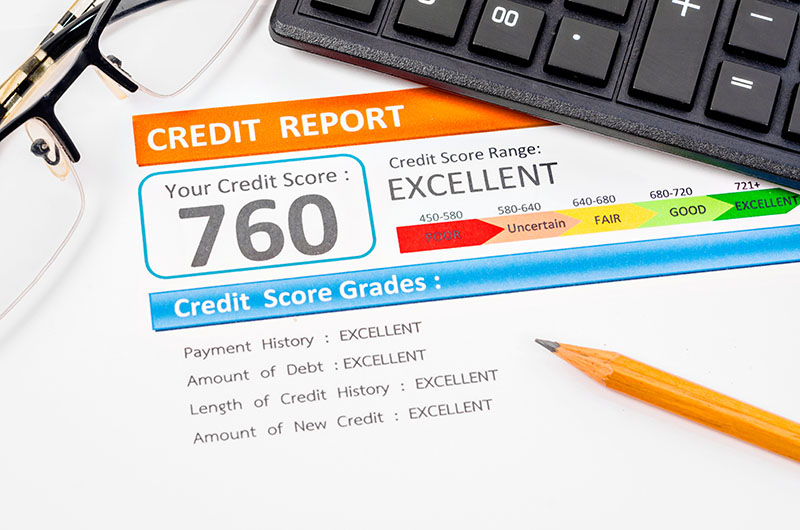 How Much Debt Do You Have to be in to Use a Debt Management Program?
Nonprofit credit counseling agencies such as Debt Reduction Services/Moneyfit do not have a minimum debt requirement. We're dedicated to finding the best option for you as a consumer, rather than focusing on our agency's interests. Even if your unsecured debts are less than $100, we can still offer guidance and show you the options available to you. Your financial well-being is our priority. Contact us today to explore the solutions that can help you achieve your goals!
Take a proactive step towards becoming debt-free with Debt Reduction Services/Moneyfit! Our nonprofit credit counseling agency is here to provide the support you need. Say goodbye to facing your debt alone and welcome a team of experienced professionals who are dedicated to your financial well-being. Contact us today at 866-688-3328 and let's work together towards your debt-free future!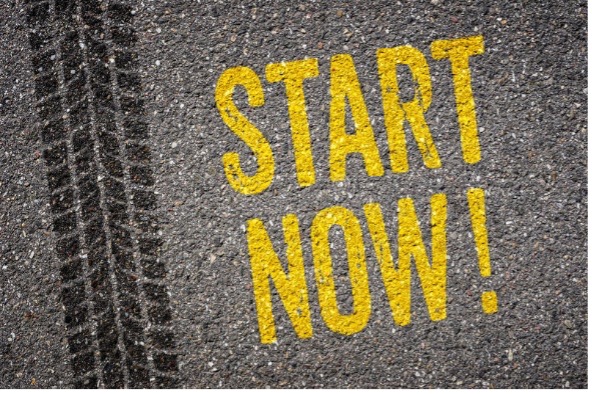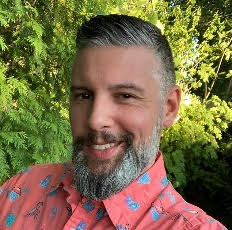 About the Author
Eric has amassed extensive experience in the financial and credit counseling sector, dedicating numerous years to this industry. Presently, he serves as a certified credit counselor at Debt Reduction Services, leveraging his expertise to assist individuals in managing their debts effectively. Throughout his career, Eric has consistently exhibited his commitment to empowering consumers with the knowledge and tools necessary to navigate their financial challenges.