Military Debt Counseling and Consolidation Services
To show our appreciation for active-duty military personnel, Debt Reduction Services/Moneyfit will waive all fees, including the monthly maintenance fee, once your active-duty status has been verified.
For veterans, we offer a 50% reduction in our enrollment fee upon proof of your duty.
Can help in all 50 states as well as all military bases around the world.

Monthly Payment Reduction: We work to reduce your monthly payments by up to 50%, making it more manageable for you to meet your financial obligations.

Interest Rate Reduction: Through negotiations with your creditors, we strive to reduce interest rates by up to 75%.

Elimination of Additional Fees: We work to put an end to late fees and over-limit charges that can further burden your finances.

Ceasing Collection Calls: We understand the stress that comes with constant collection calls. Our services aim to put an end to those calls, allowing you to focus on resolving your debts in a more structured and manageable manner.
Get a FREE Debt Counseling & Consolidation Session
There is ZERO cost or obligation to you, and may improve your credit score over the duration of the program.
By clicking "Submit" I consent to receive calls and email message offers/information from Debt Reduction Services, Inc. using an autodialer/pre-recorded message at the number I provided. I understand that msg/data rates may apply and that my consent to such communications is not a requirement for purchase. If you would like to stop receiving text messages from DRS, simply reply to a received text with the word STOP.
Just a Few of the Creditors We Can Negotiate with On Your Behalf
Debt Reduction Services's program is not a loan that replaces your existing debts with a new one. We're here to act as your advocate and negotiate with your creditors on your behalf.












We understand the unique financial challenges faced by military personnel, and we are here to help. Debt Reduction Services/Moneyfit military debt counseling and debt consolidation services are designed to assist active-duty enlisted personnel and veterans in managing their debt effectively.
Our experienced credit counselors are well-versed in the specific financial circumstances of military life, including frequent relocations, housing allowances, and other military-related expenses. We offer personalized guidance and support tailored to your individual situation.
As an organization, Debt Reduction Services/Moneyfit recognizes and appreciates the multitude of sacrifices made by our service members, including the significant financial challenges that come with frequent relocation, the heightened demand for childcare, and the difficulty in bridging the gap between rent and housing allowances. According to the latest military survey, 20% of military families carry credit card debts exceeding $10,000, while 10% of homeowners find themselves in negative equity positions. These financial concerns have been identified as the second leading cause of stress among military personnel during their service.

We Want to Help!
We are committed to providing assistance to active-duty enlisted personnel and veterans. To verify active status, Debt Reduction Services will utilize an online verification process.
You can expect top-notch service from the outset of the consultation process. Our Credit Counselors hold third-party certification, as mandated by our nonprofit status.
Debt Reduction Services, Inc. was established with a core focus on delivering exceptional customer service and placing our clients' well-being at the forefront of our mutual success. We have developed a business model that adheres to the highest standards of customer care.
My Life My Choices™ Military Transition edition offers active-duty service members a risk-free opportunity to practice their financial transition to civilian life, ensuring they are well-prepared for the changes ahead. Get started now, click here.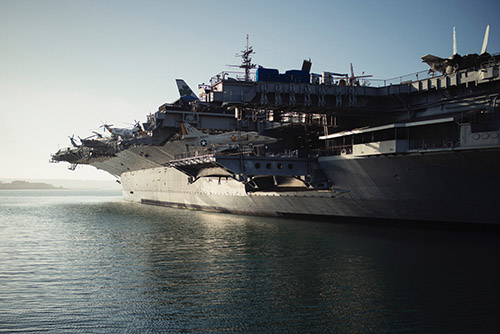 Final Message from Us
We urgently want to express our deepest gratitude for your continued service. Please don't hesitate to contact us immediately at 1-866-688-3328 to speak with a counselor. Alternatively, you can submit your information online, and a certified credit counselor will reach out to you within 24 hours.
We are a nonprofit credit counseling organization, is wholeheartedly committed to supporting America's Service Men and Women. We sincerely appreciate your tireless dedication in ensuring a safer world for all.
With utmost sincerity,
The Team at Debt Reduction Services/Moneyfit