Get Help with Your Payday Loans
We Can Help You Break the Payday Loan Debt Cycle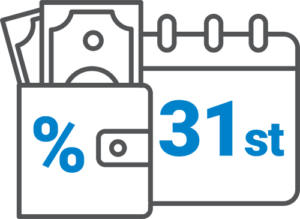 Payday Loan Help & Consolidation
Most two-week payday loan interest rates are between 391 and 521 percent which ultimately cost consumers, especially those caught in the borrowing cycle, hundreds of dollars or more each year in fees alone.
While we have relationships with many payday lenders that can help you reduce your interest rates and payments required to pay your loan back in full, it is our free credit counseling session that we feel will help you cut your dependence on payday loans.
We will discuss the high cost of relying on payday loans and give you ideas on how you can avoid them in the future. We'll also review who you owe and determine what we can do to help you repay your payday loan debt as well as any other unsecured debt that you may need help with.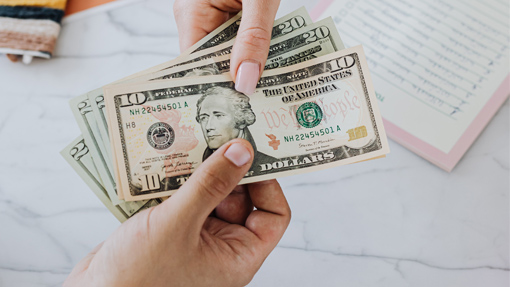 We can help you break the cycle of payday loan borrowing.
Debt Reduction Services is a nonprofit Consumer Credit Counseling Service that bridges consumers and their debt. We offer free credit counseling sessions that help point you in the right direction. We've counseled thousands of consumers and have assisted in the repayment of hundreds of millions of dollars of consumer debt. Our Credit Counselors are third-party certified and ready to assist you in becoming debt free.
Please call us today at 1-866-688-3328.
Other Services We Offer:
According to PewTrust.org the following statistics are attributed to payday loan borrowing. These numbers further cement the fact that individuals, perhaps now more than ever, need help and repayment options for their payday loans.
Seven in ten borrowers use Payday Loans for regularly occurring bills such as rent and utilities.
75% of payday loan borrowers take out eleven or more payday loans annually.
58% of payday loan borrowers have trouble paying their monthly expenses.
The numbers clearly show that there are thousands upon thousands of payday loan borrowers stuck in a very difficult cycle to get out of. This can certainly have a negative ripple effect through an individual's personal finances. Pick up the phone and give us a call, schedule your appointment and get the direction and solutions you need to get out from under the burden of high debt. The call and the counseling session are free.
Related Articles: Pitfalls of Payday Loans: An Industry Scrutinized