If you've fallen more than just a little behind on your bills, you may start hearing from debt collectors. They have a job, which is to get as much money out of you as they can. Dealing with these collectors can cause a lot of stress and you may be unsure of how to respond.
If you're wondering how to deal with debt collectors when you can't pay, there are a few things to consider. First, is determining how the collector has gotten your information and understanding your rights. Next is knowing your options for both dealing with the collectors and handling the debt.
How Did a Debt Collector Get My Information?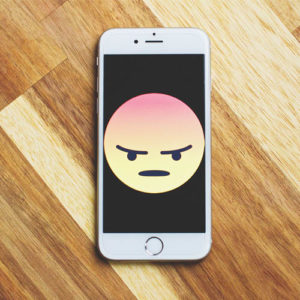 You may have received a letter in the mail from a company you don't recognize or a phone call from an unknown number. If a company you've never heard of is contacting you to pay a debt, you might not think it's yours. But you should consider that the company that's contacting you isn't necessarily the company you had an original debt with. They could've gotten your address or phone number from a few different places, like your credit report, an internet search, or the original creditor.
Once a debt is charged off, or even before it has gotten that far, the original creditor you had the debt with may use a third-party collection agency to recover payments from you or the debt may be sold to a collection agency which will now own the debt and be responsible for collecting. This new company is likely one you aren't familiar with. If a debt collector got your information from the original creditor, they'll have your personal information, like your address, the amount owed and the company you originally owed.
Debt collectors are legally bound to follow certain rules when it comes to collecting debt, so understanding your rights is crucial if they contact you and it can make the situation a little less painful. Most of these rights come from laws established under the Fair Debt Collection Practices Act and state laws, which Debt collectors must adhere to.
Statute of limitations – This is a type of law that sets deadlines. In debt collection, it limits the amount of time someone has to sue you for debt. State laws vary, but the range of time to sue is usually 4-10 years after the last payment was made. This usually starts when the first payment is missed, but additional payments or actions can end up creating a new starting point so be careful not to accidentally reset the clock on your debt. Your debt might be past the statute of limitations, and if so, the collector cannot successfully sue you. It's up to you to be aware of your own debts and double check how old they are. You can talk to an attorney to verify if your debt is too old or if the FDCPA was violated.
Contact times – Under the FDCPA, debt collectors can't call you before 8:00 a.m. or after 9:00 p.m. and they're not allowed to call you at your job if your employer doesn't allow you to talk with them while at work and request is made. Also, if they know a certain time is inconvenient for you, they are not allowed to call you then. You can also request a callback number for them, which they must provide.
Right to dispute – Also under the FDCPA, debt collectors must inform you that you can dispute the debt. When collectors reach out to you for collection, they're required to tell you the name of the creditor, the amount of money owed, and inform you that you can request the information on the original creditor. If you feel the account in question doesn't belong to you, you can dispute all or part of the debt within 30 days. It must be in writing to the original creditor stated.
Harassment – By law, collection agencies cannot harass you, your family, or your neighbors. They can still serve you with legal papers, and still report your debt to credit reporting agencies. If a debt collector is harassing you, lies to you, threatens you, uses obscene language, or abuses you physically or verbally, there are legal actions you can take. If they don't follow the rules in the FDCPA, you can sue them or report the violation to your state's Attorney General through your State Consumer Protection Office.
If Debt Collectors are Contacting You Constantly, How Do You Deal with Them?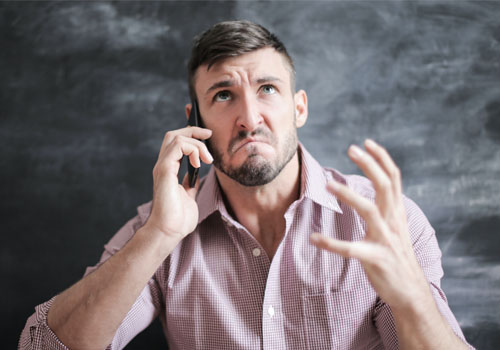 First remember, they will continue to contact you until a debt is paid so don't ignore them.  Ignoring a debt collector when a debt is yours can cause further damage to your credit score and report. On the other hand, paying the collection account may stop the creditor or collector from suing you. That lets you avoid a judgment on your credit report that could hurt your credit score even more.
Ask as many questions as you can. Find out who the original creditor was, as well as the original amount. This can help you make sure that the debt is yours in case you need to dispute it. Also ask how old the debt is. The statute of limitations may have expired, and they may not have right to collect any longer. Make sure to get all this info in writing. Legitimate debt collectors are required to send you a letter in the mail detailing your outstanding debt.
Don't give personal details over the phone. Regardless of if you can pay the debt or not, avoid excessive talking. Don't share anything over the phone, including if you can pay and how you plan to. Instead, request a letter with the original debt information.
The collection agents want to get your money while they're on the phone with you. They may offer you a settlement option on the debt. A settlement negotiation allows you to make a partial lump sum payment on your debt and have the rest forgiven. Your credit report will show that your debt wasn't paid in full, which won't be good for your credit score and it could have negative tax repercussions.
When an agent says that a settlement offer is a one-time deal or won't be available after a certain amount of time, that's usually not true. The older a debt is, the less likely someone is to collect it. Meaning older debts might be easier to negotiate. That doesn't mean you should avoid paying if you can, but it does mean you don't have to jump just because the collector says to.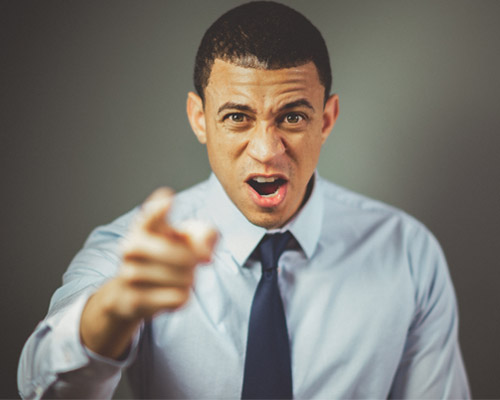 Also, the nature of their job entails that debt collectors are under pressure to collect. That means you might have more bargaining power at the end of the month. For example, if you owe $4,000 and can only pay $2,000, the collector probably won't accept that lesser amount. But at the end of the month, if the collector needs $1800 for their monthly quota, they might be more open to settle on your $2,000 payment.
Write down each time a debt collector contacts you and what they say. To stop a collector from contacting you, tell the agent on the phone that they are not allowed to contact you at work or home and that it is inconvenient. Next, send a
letter to the debt collector. You may be able to report them to the Consumer Financial Protect Bureau if they aren't following the Fair Debt Collection Practices Act.
What are Your Options When Faced with Debt Collectors?
So, what do you do next? There are options to help relieve the stress of these calls and avoid possible legal action against you by collection agencies.
Debt Management Plan through a Non-Profit Credit Counseling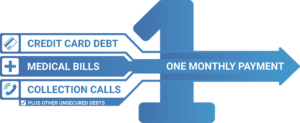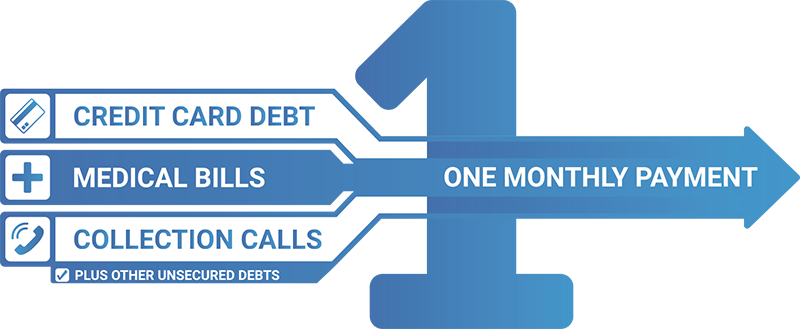 A debt management plan (DMP) lets you combine all your monthly payments into one monthly payment. They provide lower interest rates, forgive fees, and change deadlines so that monthly payments are affordable. You'd first speak to a credit counselor at a nonprofit credit counseling agency like Debt Reduction Services, for free. If you then decide to enter a debt management plan, the agency will accept your monthly payment and pay the creditors per a payment agreement. When the full amount of your debt is paid, your credit report will show the debt paid in full, making rebuilding your credit a little easier, and ending your time dealing with debt collectors.
Debt Settlement
With a debt settlement company, you can structure a payment plan to pay off debt and have someone else negotiate. The company will set up an escrow account while you're making monthly payments toward a settlement. If you decide to work with a debt settlement company, it's best to talk to an accredited credit counselor first. Credit counseling is free, but there will be fees with a debt settlement company. Be aware, that there are a lot of debt-settlement companies that don't have the best interest of their customers in mind. They will require the accounts fall further behind until a settlement can be reached with the creditor. During this time, the creditor could still pursue judgement against you which could result in wage garnishment. There will also be a minimum debt requirement, as these companies are commission based.
Bankruptcy
The final option is bankruptcy, which includes Chapter 7 and Chapter 13. Chapter 7 will wipe clear all eligible debts while Chapter 13 is a repayment bankruptcy. A Chapter 7 bankruptcy will be on your report for ten years, longer than a Chapter 13 bankruptcy which stays only seven years. Your credit score will take a major hit when you file bankruptcy and is only recommended as a last resort if circumstances such as total loss of income occur.
Stop the Collections Calls and Reduce Your Monthly Payments up to 50%.
We have already negotiated reduced interest rates with all major creditors and most regional and local lenders in order to assist you in repaying your debt sooner than you would be able to on your own. Often, we're able to leverage our existing relationships to stop your late and over-limit fees, and even lower your required monthly payments.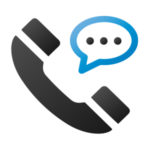 Step 1.
Talk to one of our certified debt relief counselors.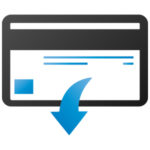 Step 2.
Our preset terms with creditors can get you lower interest rates and payments.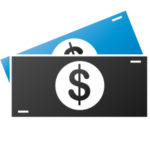 Step 3.
Make just one simple monthly payment to us and we'll distribute it to your creditors for you.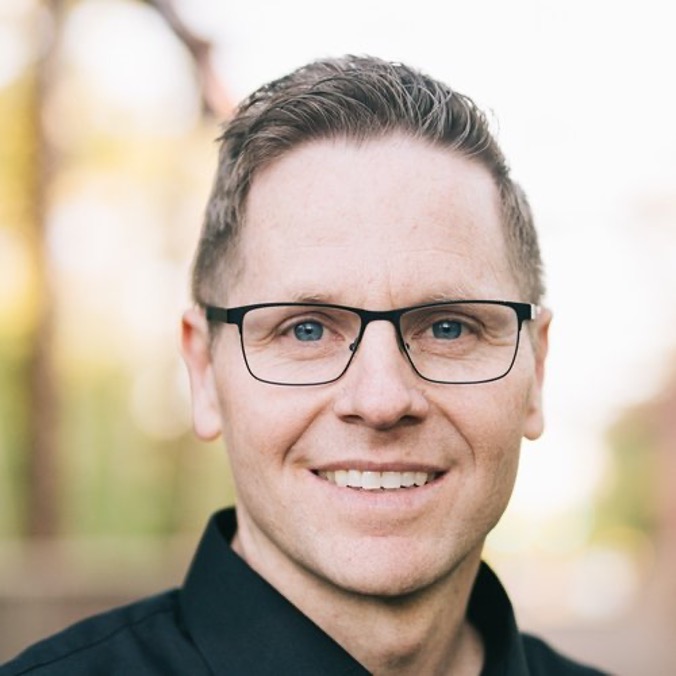 About the Author
Author and Accredited Financial Counselor®, Todd R. Christensen, MIM, MA, is the Education Manager for Debt Reduction Services, a nationwide nonprofit financial wellness and credit counseling agency. Todd develops educational programs and produces materials that teach personal financial skills and responsibilities to all ages. He's also the author of the book Everyday Money for Everyday People.