Letter from the President
I welcome you to Debt Reduction Services Inc. Our non-profit organization has been proudly serving the public since 1996. We are happy you have chosen us to help you get out of debt. We will do everything possible to guide you efficiently through the entire process. Similar to any other goal worth achieving, getting out of debt will require effort and discipline.
Like our previous clients, you will succeed by living within your means rather than relying on credit cards and unsecured debt to manage your life. If you follow our Debt Management Program, your debt will be paid off within 5 years– without bankruptcy or a settlement program that can ruin your credit. Remember, if any problem arises or you need budgeting assistance, help is just a phone call away. Good luck and thank you for participating in our Debt Management Plan.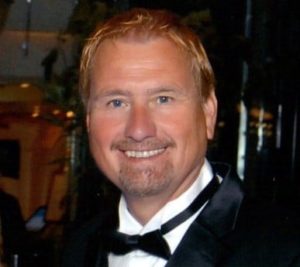 Joe Cestaro
CEO – Debt Reduction Services
About Debt Reduction Services
Debt Reduction Services, Inc. is a non-profit organization devoted to helping our clients and the general public learn to manage their debts and achieve financial stability. A few of the services we provide include financial education courses, budget planning, student loan relief and Debt Management Program (DMPs).
Our mission is to promote personal financial responsibility and to foster fair and stable housing.
We promise to provide quality counseling and customer service. Our goal is to always address all your questions and concerns in a timely manner. We are proud to say that this is a partnership– consistent communication between us is vital for your success and we are committed to supporting you throughout your time in our program.
The Enrollment Process
Once you have decided to enroll in our DMP and have submitted your enrollment form to your Certified Financial Counselor, your account will be given to a Certified File Specialist. They will contact you to request any missing information and will discuss our process of working a file. DRS works with each creditor individually, at times it may not be possible to include all creditors in the first payment. You will be informed if this occurs and when the account(s) can be expected to be included. Working your file consists of:
Contacting creditors for updated balances
Estimating your monthly payment
Your Responsibilities
Please keep in mind that this is a partnership. We will need your assistance and involvement throughout your time on the Debt Management Program. We ask you to:
Monitor all creditor statements and notify us of any changes or discrepancies.
Make all payments on time and in full every month.
Respond to our calls and requests for information.
Participate in our Client Education Program.
Important Payment Information
To ensure continued creditor participation in your DMP, payments must be received on time every month. NOTE: A missed, or late payment may result in one or more of your creditors canceling the concessions received on the program. ACH or automatic withdrawal from a checking or savings account is the most convenient payment method for you and can help avoid this situation.
If your Credit Counselor requests that you do not make any direct payments to an enrolled debt prior to  your program due date, as in cases with most clients getting help with Payday Loans, please follow their instructions so the program benefits are implemented as quickly as possible for your file.
No Personal Checks or Bill Pay Checks will be accepted as payment. Personal checks will be returned and may delay payment to creditors.
ACH Changes: You must notify DRS in writing five (5) business days prior to your withdrawal date. This allows time for processing.
ACH Rejections: You may be charged a $15 fee for any ACH rejection pursuant to your state guidelines. Replacement payments can be rescheduled or made by money order via mail or at your local office.
Money Fit
Money Fit by DRS Inc. offers a variety of debt relief programs to consumers to support them and help them establish a stable financial future. Money Fit strives to help households in financial crisis along with individuals, college students, seniors, and anyone else hoping to find education or counseling for their finances.  The Credit Counseling Services & Personal Finance Education programs provided through the Money Fit Academy are free to participate in. 
Courses and Educational Resources Promoting Personal Financial Responsibility and Stability
The National Financial Education Center at Debt Reduction Services Inc. develops, designs, publishes and facilitates various financial education programs that address personal finance topics appropriate at differing stages of life. All of these educational programs, materials, and courses are made available free of charge.
A small part of our many courses and materials include:
Webinars and classroom workshops with corresponding Certificates of Completion
Online calculators, brochures, and worksheets
Our Education-based website, "Day 2 Day" Blog, Twitter, and Facebook accounts
Seminars on DVD-ROM
Monthly eTips which are practical financial suggestions by email)
Assistance with free credit report
Our financial educators are available to community organizations that desire to host one or more of our workshops and seminars in their own offices. Courses are also facilitated regularly in each of our offices.
Corporate Office
6213 N Cloverdale Rd
Suite 100
Boise, ID 83713
Tel (877) 688-3328
Fax (877) 877-1143
National Office
4170 Veterans Memorial Hwy
Suite 203
Bohemia, NY 11716
Tel (888) 377-8585
Fax (631) 567-0700
Frequently Asked Questions