Debt Consolidation in Minnesota
Consolidate your debt into one simple monthly payment without a loan, and gain financial stability with our debt consolidation program.
Reduce your monthly payments up to 50%

Reduce interest rates up to 75%

Learn about your debt relief options

Pay your debt off sooner

Stop late and over-limit fees

Stop the collections calls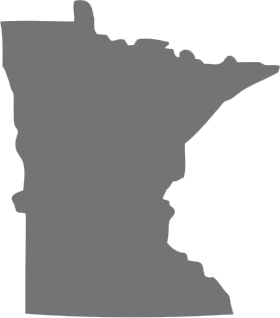 Get a Free Debt Consolidation Consultation
There is ZERO cost or obligation to you, and may improve your credit score over the duration of the program.
By clicking "Submit" I consent to receive calls and email message offers/information from Debt Reduction Services, Inc. using an autodialer/pre-recorded message at the number I provided. I understand that msg/data rates may apply and that my consent to such communications is not a requirement for purchase. If you would like to stop receiving text messages from DRS, simply reply to a received text with the word STOP.
Reduce your monthly payments up to 50% and pay off your debt faster.
We have already negotiated reduced interest rates with all major creditors and most regional and local lenders in order to assist you in repaying your debt sooner than you would be able to on your own. Often, we're able to leverage our existing relationships to stop your late and over-limit fees, and even lower your required monthly payments.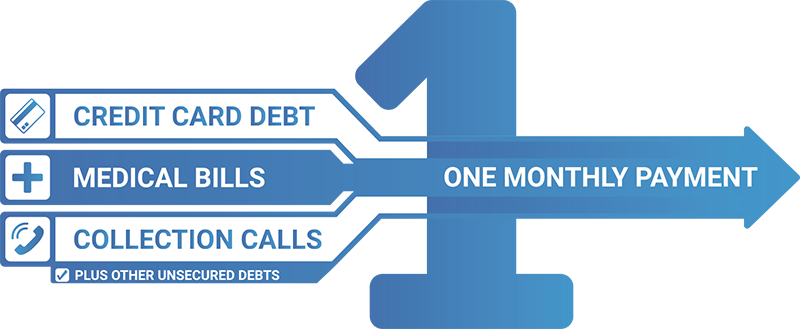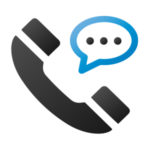 Step 1.
Talk to one of our certified debt consolidation counselors.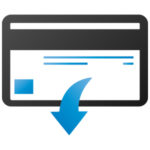 Step 2.
Our preset terms with creditors can get you lower interest rates and payments.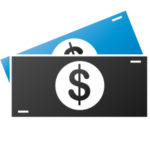 Step 3.
Make just one simple monthly payment to us and we'll distribute it to your creditors for you.
Reviews and Success Stories
Minnesota Debt Consolidation
Over 5.46 million people call Minnesota home, ranking the state 22nd in the nation for population. The cost of living is right on par with the national average. Even so, many Minnesotans are struggling to keep up with their debt.
According to a report in late 2018, the average Minnesotan household holds around $6,761 in credit card debt alone. This puts them at 36th in the nation for credit card debt. Although this is a lower amount of debt relative to the rest of the United States, credit card debt is challenging enough to pay off without the large amounts of student debt Minnesota residents have. A study showed that the average student debt per borrower in Minnesota hiked up over 31% between 2007 and 2017, and it's only continuing to grow.
Whether you have large amounts of student debt or none at all, it's easy to see how certain types of debt fall to a low priority. Everyday expenses and bills take up a majority of your budget, and credit card debt seems like it can wait. Unfortunately, once that happens, high interest rates can quickly rack up your debt and it only becomes more difficult to pay it off.
If you, like many others, have found yourself in a situation where you're unable to keep up with your debt, it may be time to consider getting help and finding a solution. As a non-profit credit counseling agency, we can help guide you towards a path to debt-free living.
What is Debt Consolidation?
Debt consolidation is the process of combining multiple debt into one single payment. The goal of the program is to lower your total monthly payments and create a manageable and secure payment structure.
There are two main ways to consolidate debt.
Debt Consolidation Loan

You apply for and meet the requirements to get a separate loan that covers your debt. You then owe the loan company one payment.

Debt Management Program

An account will be created to keep track of all the balances owed to current creditors. Prior to beginning repayment, a credit counseling agency will negotiate with creditors to reduce interest rates and settle on manageable monthly payments. Once these are set, all payments are totaled, and this amount is withdrawn from your bank account as one monthly payment. The debt management company will then disburse those funds to your creditors on your behalf.
Debt Consolidation Loan vs. Debt Management Program (DMP)
Although these terms are sometimes used interchangeably, there are a few big differences between a debt consolidation loan and a DMP. A debt consolidation loan replaces multiple debts with one new loan. While this may seem like the perfect option to reset your finances and give you a fresh start, loans are not for everyone.
A debt consolidation loan may only be an option for those who can qualify. There is no guarantee of approval or the amount you can be approved for. This means that the amount you can qualify for may not be large enough to cover all of your outstanding balances. Depending on the qualifications you must meet, you may also end up with a high interest rate and longer repayment term. In the end, this solution typically takes longer to clear your debt than other options. Finally, financial counseling is often not included with this option. This means that the habits or situations that pushed you into debt in the first place will not be addressed. This could lead to a recurrence of debt.
In comparison, qualifying for a DMP through a credit counseling agency comes with far less strict qualifications. Through negotiations, this repayment plan will include lower interest rates and a plan to have all included debts paid within five years. Additionally, you will have access to financial guidance. This education includes insight into budgeting, saving, and improving your credit score. With this guidance, you have a much greater chance of staying out of debt once your program is completed.
Can obtain a lower interest rate on debt
Pays off old debt
Establishes new timeline and monthly payment
Must meet credit qualifications for a loan
Loan may not cover the amount of debt owed
May come with a higher interest rate
May take longer to complete consolidation than other options
May not supply access to financial education
Debt Consolidation Program
No minimum credit score requirement
Obtain a lower interest rate and reduce fees on debt
Pays off all debt dollar for dollar
Affordable monthly payments
Free credit and debt counseling
Debts less than $1,000 may be better paid on your own
Cannot consolidate secured debts (i.e. house, car, etc.)
Minnesota Debt Consolidation FAQs